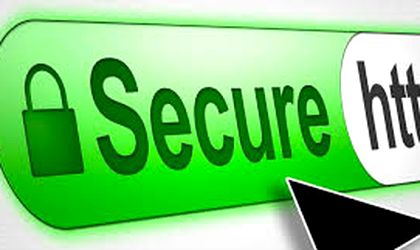 Trans Sped srl, an European Qualified Trust Service Provider (TSP) according to eIDAS
Regulation, has recently signed a partnership with Adobe, integrating its digital
certificates in Adobe Sign.
Adobe is a well established brand with 20+years experience developing secure digital document solutions. Adobe's heritage in digital signatures reaches back almost 20 years. Back in 1999, Adobe introduced the first digital signatures in Adobe Acrobat and Adobe
Acrobat Reader. More recently, Adobe founded and led the Cloud Signature Consortium, which has developed the first open standard to bring digital signatures to mobile devices and web apps.
In this context, Trans Sped and Adobe now offer Adobe Sign with digital signatures – a unified experience across desktop, mobile and web for getting work done with the most critical documents, implementing a "One solution fits all" type of approach, according to a company press release. The highest–value implementations, and the future of digitally–transformed business, lie in the end–to–end workflows, the efficiency, security, ROI and experience those workflows unlock. Two trust frameworks for online identity and trusted digital signatures are
available in one solution, compliant, secure, and fully mobile, with legal effect. It can be accessed from any platform and any device (laptop, smartphone, and tablet). 
"We are aware how Trans Sped has always tried to anticipate the technological evolution and offer its customers solutions that are up to date with both the technological advancement and legal measures. Together with SAIC (Science Applications International Corporation) they deployed a cloud–based digital certificates infrastructure already in 2008, they are SAFE–BioPharma cross–certified provider and supporting the life sciences ecosystem for several years. We are very happy Trans Sped has decided to implement the Cloud Signature Consortium specifications for digital signatures", says Paolo Motta, Partner Sales Manager at Adobe. "We are delighted to give now our customers the possibility to have instant access from any type of platform/device/smartphone. Trans Sped certificates are natively integrated in Adobe Sign so the user doesn't need to install any driver or software in order to be able to sign. No more tokens, drivers, installation – just click and sign!" – Viky Manaila, managing director of Trans Sped.
Trans Sped, with more than 13 years experience
on the global 
market
, provides eIDAS qualified digital certificates for electronic signature and cross– 
certified with SAFE
–
BioPharma. The company
 services comply with the European and North American standards, being the
only EU TSP published on both Trusted Lists – EU and US.