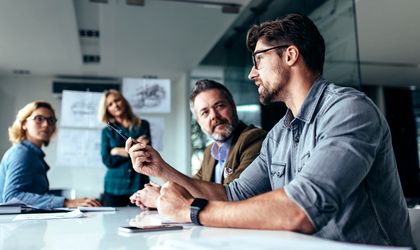 Excellent infrastructure and technology management improves efficiency, increases productivity, and minimizes operational costs. Moreover, it boosts security and customer service and satisfaction, which is essential for your business to prosper. However, the process may not always be straightforward. Fret not—this guide will help you understand how to take on the task seamlessly.
Outsource Information Technology (IT) Services
Managing your business's digital technologies can consume much of your time, which you could use to focus on other essential tasks. It's, therefore, more prudent to outsource your IT services to help streamline your technology and infrastructure management.  
In that case, contracting companies offering managed IT in Jacksonville can be handy if you operate in the area. Apart from obtaining expert IT support, you can benefit from predictable costs, allowing you to control your business spending better and reducing financial risks.  
Assess Your Current Infrastructure
If there's immense friction in managing your business technology and infrastructure, it's best to assess them. Find out hardware and software issues and establish if your security and network systems are in ideal shape.
Here are practical ways to assess your current infrastructure and technologies:
Identify the technology and infrastructure systems: Your business's technology and infrastructure systems could include communication security, software, hardware, and network systems. It helps to identify which ones need maintaining, improving, and fixing.
Evaluate system performance: Check out each system's speed, reliability, compatibility, capacity, and whether or not it meets your business's needs.
Assess system costs: If any system within your business causes high expenditure, it's best to reevaluate how to minimize the expenses by replacing or improving.
Examine user satisfaction: Each system should meet your business's needs to satisfy your users with exceptional products and services.
Analyze data: Use data analysis tools to determine areas needing improvement.
Assessing your current infrastructure and technology should help you develop a roadmap for fixing your business gaps, such as costs, inventory management efficiency, or IT practicability.
Invest In Reliable Technology
Investing in robust technology will help you seamlessly manage hardware and software infrastructure. Obtaining Redpoint business cybersecurity services or those of other reputable firms should be one of your top priorities in this regard, ensuring you have impenetrable security protocols and solutions in place. They offer pecks like gaining access to comprehensive managed cloud security services, protecting public, private, and complex cloud, and monitoring and managing compliance confidently.
Other technology areas you can invest in include:
Video conferencing
Mobile apps
Accounting software
Social media marketing
E-commerce
Customer relationship management
Cloud computing
Moreover, if any or all of these technologies exist in your business, it'd be prudent to assess and improve them to help you improve your operational efficiency. It'd be a waste of resources and opportunities if you failed to maximize their capabilities.
Automation tools are gifts that keep on giving, especially in the modern business arena. They help you get rid of manually handling time-consuming tasks, giving you sufficient time to take on other key parts of your business operations that you would've otherwise failed to focus on. These include trading automation tools, accounting technologies, inventory management systems, and modern tools that facilitate customer service, workflow, and human resources management. Automation also gives you a competitive edge, and customers will favor your services more, allowing you to gain more profit.  
Your employees are a huge part of your business's success architecture, and it helps to make them better at what they do through training. This is even more essential when rolling out and implementing new technologies and solutions they're unfamiliar with.
Team member training also helps minimize errors, improves output quality, and boosts speed and responsiveness. Besides, it enhances employee retention since training helps them become more adept at work, and you won't have to find replacements frequently.
Constantly Monitor and Maintain Your Infrastructure
Monitoring and maintaining your infrastructure can improve efficiency and minimize breakdown frequencies. Try to patch, upgrade, and test your software and hardware to give them more extended lifespans to cut the need for costly replacements and repairs. It's pretty straightforward to manage your business's infrastructure and technology if they're in perfect condition when broken.
Conclusion
Your small business's infrastructure and technology require proper maintenance and must be up to date to seamlessly adapt to modern demands. These things help improve your efficiency, output quality, and customer satisfaction, among other advantages. However, it helps to understand how to maximize what they can do and achieve, and the tips in this article should come in handy.