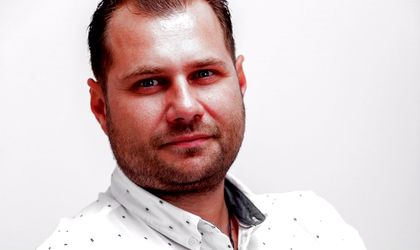 selfd.id is the first integrated decentralized digital identity platform in Romania, allowing confidential exchange of digital credentials between institutions, organizations and individuals. The platform employs state-of-the-art technology and provides access to both companies and government institutions, its launch taking place in the context of clear initiatives in Europe towards the development and adoption of secure electronic public identification (e-ID).
The selfd.id platform allows any public institution or private organization in Romania to issue digital credentials that are easily verifiable and acceptable according to the trust level provided by the issuer. Because it is decentralized, it can service the needs of a vast number of users without limiting the ability to issue credentials it to a specific entity. A wide variety of digital credentials can be instantly provided and verified through the platform, such as personal data, professional certificates, building authorisations, and, among other things, very important in the current context, vaccination certificates or Covid-19 test results. Users can use the credentials through the digital wallet associated with the platform – verificabil.eu, which is also compatible with other systems used globally.
This is the first initiative on the market that meets, in a functional and integrated way, the needs of both organizations, to create their own communities, and individuals, through the digital wallet.
"The launch of the integrated digital identity platform is the first step towards developing a free market for digital credentials, where further national and regional ecosystems can develop and interact organically. We want to bring Romania to the forefront of the adoption of new digital identity standards and to promote the adoption of a coherent and functional e-ID standard", stated Radu Chirilă, Co-founder & Managing Partner.
"Digital credentials will soon become a standard for a multitude of interactions: from validating an employee certificate to accessing a loan, signing a sale-purchase contract, or attesting a certification. Their usage will simplify and streamline the interactions of companies and government institutions with their public", adds Radu Chirilă.
The platform targets a wide range of users, companies of all sizes and public institutions, as it allows quick integration with existing software solutions, such as those used for user authentication, complex interactions of requesting or issuing digital credentials, or exchanging encrypted messages. Moreover, the digital identity issued by government organizations can operate in parallel and complementary to the exchange of digital credentials, such as employee certificates, professional certifications, practice licenses, etc., in both regulated and un-regulated sectors.
New identification concepts have been implemented for the development of the platform, such as Self-Sovereign Identity (SSI) or Verifiable Credentials (VC).
The founders of the integrated digital identity platform – Cristian Talle, Radu Chirilă and Cătălin Talle have extensive experience in designing, implementing, and integrating software for international companies, including the development of blockchain platforms, as well as in marketing and advertising.