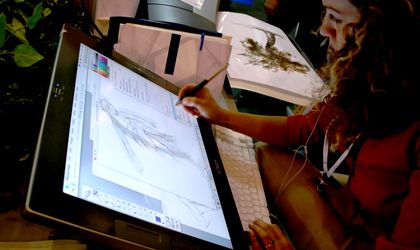 Software as a Service (SaaS) is undeniably one of the fastest growing industries these days. Compiling Artificial Intelligence, Big Data, cloud and all the latest developments in the software industry, SaaS are companies that use software to provide tools for customers to use in their activity.
According to a survey conducted by BetterCloud, 73 percent of organizations that responded said that at least 80 percent of their apps will be SaaS by 2020. SaaS products are hosted by a central provider and offered to customers through the internet, so companies can access the products from a web or mobile browser.
Investment in European SaaS companies exceeded EUR 5 billion in 2018, according to Dealroom data. The figure shows that investors understand the opportunity now offered by the industry and their long-term potential. We put together five SaaS companies worth watching in 2019. Our shortlist is not a comprehensive list and companies are not ranked in a particular order.
Retargeting.biz was launched by Rares Banescu in 2013 in Romania as a project to help online stores convert more of their existing traffic, so the project offered customized e-mail, pop-ups and SMS functionalities. The highlight of the company's development were the years 2017-2018. 2017 was the year in which these functionalities underwent a redesign process. New features were also released, including push notifications and bulk SMS campaigns.
Based on each client's actions, Retargeting.biz uses one or more of the available channels to convince customers to complete the order. So, whether they display ads on Google and Facebook, send a mail or SMS, push notifications, post a message on the site, Retargeting.biz creates a way to increase the online store's revenue. If a user has placed an order, they no longer view the products they've already seen, but new product suggestions based on their purchase and on the actions of other users who have bought or seen the product.
According to Rares Banescu, the company is in talks with a few investment funds for a EUR 4-5 million investment. The company, currently valued at EUR 16 million, wants to scale the business and expand across South-East Europe.
itrinity
The Slovakian company was founded in 2009 by founder and CEO Peter Hrbacik. He launched the first version of the KWFinder tool in 2014. Originally designed for personal use, this quickly became one of the world's most popular keyword-analysis tools. There are now five products in the company's line-up, all integrated under the Mangools brand.
The team consists of eight colleagues with the mission of making SEO available to everyone, from beginners to professionals. A great user experience, innovative design, data quality and customer support are the company's top priorities. Mangools has more than 350,000 users across the world, including AirBnb, Adidas and Deloitte.
ATi Studios
Founded in 2013 by Alexandru Iliescu in Romania, ATi Studios offers Mondly, a language-learning platform that uses state-of-the-art technologies to help people learn languages in a fun, fast and efficient way.
Traditional learning techniques are often not adapted to today's lifestyle and people are looking for quick, intuitive and, above all, captivating solutions. This is where Mondly steps in. The platform fills the conversational gap left by traditional learning by using new technologies like chatbots with speech recognition, augmented reality and virtual reality to create immersive learning experiences.
Great Interactive
The company from Poland has been working in the area of gamification since 2012. Over the course of six years, it has completed 48 major projects, enabling it to test theory in practice and understand which mechanisms are the most effective.
Today, the company has a team of 30 specialists in psychology, marketing, game design and programming. The sum total of this shared experience and using the potential of new technologies allows the company to fully support its clients in building a lasting commitment to their organisations.
Profico (Innovatio Proficit)
Profico, from Croatia, is a fast growing full-service digital agency and technology solution provider that has helped many clients across the world boost their business, from Fortune 500 companies to SMEs. The company's 30+ employees are focused on software design and development in mobile, web and IoT-based technologies.
Profico is also a provider of Smart City solutions, building its own software products and IoT-based systems. One of the company's leading products is the Parquin Smart Street Parking System, a smart parking solution that enables cities to provide dynamic traffic control, data-driven decision making, directions to available parking spots and payment.