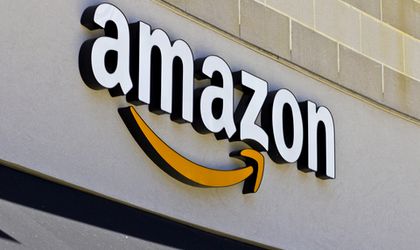 By looking through the business archives, you can easily find lists of companies that started with minimal resources and yet achieved tremendous success. With technology readily available these days, it is now easier than ever to bring your ideas to fruition and get your brand recognized by potential customers. In case you're looking for some business inspiration, you can take notes from the following companies that started from nothing and weren't considered worthwhile in the beginning.
Apple
Apple, founded in 1976, is a brand name that needs no introduction. It is a tech giant that was once just another tech company in the US. The first product introduced by Apple was a computer known as Apple 1. After many years of struggle and hard work, Apple finally started making smartphones and tablets. As of now, iPhones by Apple have become the finest smartphones. The same goes for iPads, tablets by Apple and Macbooks, laptops by Apple. Speaking of market capitalization, Apple is the biggest company in the world. Also, it is said to be the largest tech company by revenue.
Amazon
Amazon, an American multinational that is based on artificial intelligence, digital streaming, online advertising, cloud computing, and e-commerce, is another company that was once considered a fantasy. The idea behind Amazon was always big and many believed that it would die in a few years, especially in the covid-19 pandemic when the world was living in a lockdown and almost all business came to a halt. At that time, Amazon was among the few companies that boomed. It provided its customers with a comfortable shopping experience by offering them to accept payment safety and quick delivery. That being said, Amazon is now one of the largest companies in the world with a whooping revenue.
Visa
Visa is one of the most popular financial services in the world. From the US to the Middle East and Asia, it is operated everywhere. A few years ago, the concept of credit and debit cards was pretty shaky. The same goes for online payments. People preferred dealing in cash, believing it to be the safest payment method. However, Visa proved everyone wrong with its exceptional services and payment safety. Introducing new payment methods all these years, Visa has changed the course of sending and receiving money for good. All businesses across the globe accept payments made by Visa cards and gateways, which proves its significance and growing influence in the world.
Microsoft
Microsoft is also an American tech corporation that has achieved great success over the years. Bill Gates, the founder of Microsoft, was once considered a man with foolish dreams. He dreamt big and wasn't accepted well by American society. However, with years of hard work, excellent vision, and great innovations, Microsoft is now a well-known and influential name in the tech world. People know Microsoft for its personal computers, consumer electronics, and computer software. Today, Microsoft is one of the Big Five tech companies in the US with revenue in billions. Not to mention, Bill Gates is among the most influential people in the world and is followed as an inspiration by many.
Tesla
The concept of an electric car was initially laughed upon as people believed that no such was ever possible; however, Elon Musk, the founder of Tesla, proved everyone wrong. He introduced the world to stable electric cars that were better than all others you find on the road. Tesla, founded in 2003, is an American automotive company that manufactures electric vehicles, solar roof tiles, solar panels, and batteries. Tesla believes in sustainability and is constantly working in reducing carbon emissions in the world by providing excellent electric vehicles and converting hydropower to solar power.
The Final Word…
If you want business inspiration, the companies mentioned above are worth studying. Needless to say, it is never easy to set up a business and even difficult to make it succeed. Sure, it depends on your luck but your hard work as well as vision also counts. Many businesses and entrepreneurs weren't considered worthwhile in the beginning but they have proved everyone wrong with sheer hard work and excellent visions. If you want to achieve success, it is exactly what you need to do.