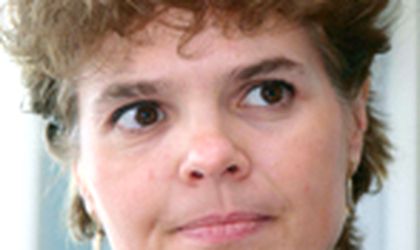 Will Vodafone continue to expand its local store network?
It is important in our local strategy to have our own stores. In a year we have tripled the number of stores. We now have 150 and we will continue to open more because we want to be closer to our customers. The strategy that we have is integrated with our dealers so that when we open a new store we want to be sure that we don't infringe on their own opportunities of attracting clients. There may be situations when the dealer says a location is too expensive or too large, and in these situations we prefer to open stores ourselves. In other cases the dealers wish to take over the respective location and we let them do so.
What will be the main directions in your future strategy?
What will continue to increase and broadband services will also be a part of our business. The mobile internet is the service that registers the fastest growth, is very well received in Romania, and will continue to increase.
How is the fixed telephone service evolving?
We were the first mobile operators to enter the fixed-line market. We have over 6,000 big customers who buy integral services – fixed and mobile voice as well as fixed and mobile data. For them this was not a novelty because we were already providing it. The novelty was on the consumer segment where we were not a player. We launched this service in summer and over the last few weeks we noticed that the figures are starting to grow. This is an add-on product in our portfolio which does not require further effort from our part because we already have a distribution network and the call center.
Otilia Haraga