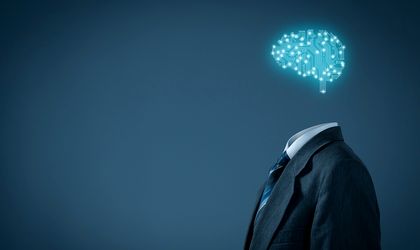 Many people might feel like data science is reserved either for skilled professionals who work with big data or ominous plots of sci-fi movies. But you will be surprised how often you've come in contact with products and services that exist because of data science.
Here are a few examples of how data science is used in everyday life. Hopefully, this article will shed a different light on data science, and make it feel more accessible.
#1 Entertainment
You might not think of Netflix as a tech company, but in many ways that is exactly what it is. Netflix's main goal is to accurately predict how much someone is going to like a movie or a TV show based on their watch history. They use this to decide what content to produce and procure.
Thanks to their subscription model, Netflix is able to collect enormous amounts of data that traditional TV stations simply don't have access to. We are talking about detailed information such as:
Moments when you pause, rewind, or fast forward
When you watch content (date, day of the week, and time)
Where you live
Whether you watch content on a TV, tablet, or a phone
When you pause and leave content (and if you ever come back)
The ratings you give and how many
What movies and shows you search for
How you browse and scroll through the search results and curated lists
All of these metrics and more are fed to an algorithm that is capable of explaining not only how popular the show or a movie is, but also what exact elements make it popular. This way, Netflix can put together content recommendations for each user and ultimately increase their lifetime customer value.
#2 Online retail
Much like Netflix wants to know whether you are going to like their new show, retailers want to know if you will want to buy their new product. Unfortunately for retailers, they don't have access to nearly as much data as Netflix.
Apart from names, addresses, and occasional purchase information, retailers don't know a lot about their clients. However, in recent years, retailers have turned to social media to fill in the gaps in their knowledge about their clients.
The problem is, it takes time to comb through tweets, Instagram captions, and Facebook posts to get the big picture of what customers think of a brand.
With the help of a data science company, though, retailers are now able to develop machine learning algorithms that can find value and relationships in different types of data, such as pictures, text, or even video. In turn, the retailer can better segment customers, alter their product offerings based on the most current trends, and produce content that truly speaks to their target market.
#3 Logistics and transportation
Supply chain management is an industry plagued by rising costs, demanding clients, and uncertain geographical conditions. Accurate tracking and cost estimation are difficult to achieve yet are always on the top priority list of every logistical company.
To optimize their operations, many logistical companies are leveraging data science to get actionable insights from their data. One area of operation that they focus on is route optimization.
"Machine Learning can reshape logistics and transportation. ML engineers are able to take accumulated data like real-time GPS, weather reports, road maintenance, fleet and personnel schedules to train a system able to produce optimal routes and times for different deliveries. The system would learn from past data, understand seasonality and trends, and account for those in the final routes. This improves the speed of delivery and provides customers with real-time updates about their orders." Says Eugene Medved, Lead Data Scientist from InData Labs, Data Science Company.
Another common problem among logistical companies is warehouse management. It's expensive to carry too much stock, but too few items in stock can mean loss of sales. To help with this problem, logistical companies use predictive analytics to anticipate demand peaks and predict trends.
Final words
These are just a few examples of what data science can do for a business. However, the benefits of data science can be adapted to practically any business problem out there.
The beauty of data science lies in the scale of the field. The algorithms' abilities to process and analyze data, both in terms of speed and accuracy, overshadow those of humans. They can see connections in data that humans can in a fraction of time. They are (almost) never biased and they never grow tired.  
To get started with data science can seem daunting. But all you need is a business problem that can be solved with data, and a data scientist team that knows your field of business.