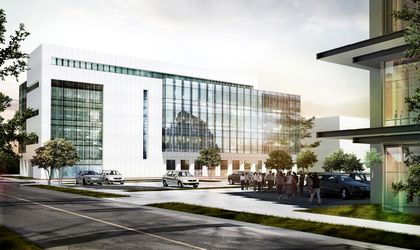 The year 2020 brought a profound change to the Romanian business environment due to the spread of the Covid-19 virus, so that the business strategies of the companies were adapted to the new context. Magurele Science Park has developed a series of new collaborative projects in the area of ​​business relations and education programs.
The business environment learned in 2020 to adapt to the new reality, it gradually and carefully learned to network online, to organise virtual presentations and remote events.
Thus, the Magurele Science Park Association continued the activities to community growth in the business environment in 2020, and raised the interest of companies with potential for technological development and innovative projects, thus reaching 29 collaboration agreements signed.
In order to develop partnership relations between members of the community, MSP organised online debates (8) of the "Business to Community" type to promote the needs and technological skills of the business environment.
Smart Lab: robotics courses, webinars and 3D modeling sessions for 1,000 students
More than 1.000 students from schools and high schools attended during 2020 the SmartLab Magurele, the first intelligent digital educational laboratory in Ilfov County.
Whether they participated in robotics courses, worked with state-of-the-art robots or 3D printers or participated in competitions, students in grades I-XII got in touch with STEM (Science, Technology, Engineering and Mathematics) education. In the first three months of the year, over 530 students visited the SmartLab Magurele laboratory, having the opportunity to interact directly with the latest technologies in the field of robotics, virtual reality or 3D printing.
Thus, the Smart Lab program Magurele adapted to the pandemic and offered students online 3D modeling sessions. They were able to familiarise themselves with the concepts of cloud modeling through Tinkercad. During 2020, more than 540 students attended the online sessions organised by the Magurele Science Park Association.
At the same time, in the field of robotics Smart Lab Magurele offered online robot-help sessions, attended by over 150 students from Ilfov and offered 70 robotics kits for participants in the national contest NextLab.tech.