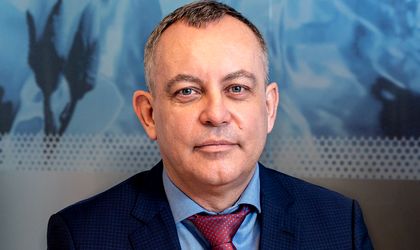 WABAG Water Services SRL located in Bucharest is a specialist in the field of industrial wastewater treatment. Recently, the company received new orders for two very different/distinct industries: The first is Clean Tech Int., a protein foodstuff producer, where its existing wastewater treatment plant will be rehabilitated, expanded and modernized and second GreenFiber Corp, a recycling company, that will receive an upgrade to its existing industrial wastewater treatment plant.
Water Recycling to reduce OPEX for Clean Tech
Clean Tech International, part of the Saria Group, is a Romanian slaughterhouse and processing company that produces protein foodstuff. At the Ciulnita site, the wastewater produced during production is treated at the existing effluent treatment plant and discharged into the Ialomita river. The existing plant will now undergo a comprehensive rehabilitation and will be expanded with new process stages leading to upgradation. The high COD load of 16,000 mg/l will be treated by Dissolved Air Flotation (DAF) and modern membrane bioreactor technology based on the WABAG-patented MARAPUR-MBR® process. Part of the total 420 m3/d flow is purified in the downstream section via Reverse Osmosis (RO) and is re-used as boiler feed water for operation in the production plant. WABAG has thus innovated a sustainable solution that will help save freshwater and reduce operational expenditure
Upgrade of industrial wastewater treatment plant for GreenFiber
GreenFiber is part of the Green Group that operates the first industrial recycling park in Romania. It produces more than 80,000 tonnes of polyester fibres per year by processing recyclable material from waste.
The GreenFiber production plant at Buzau discharges multiple wastewater streams, which are purified in the existing treatment plant that incorporates a physical-chemical and a biological stage. WABAG has been awarded the contract to modernize the effluent treatment plant (ETP) and upgrade it incorporating the latest, state-of-the-art know-how. The existing process stages will be partially modernized and further expanded with a new screening system, secondary clarifiers and pumping stations. This process chain enables high degree of purification of the 2,500 m3/day wastewater stream, thus ensuring environmentally friendly disposal.
Both projects will be executed on a turnkey basis with commissioning scheduled for the end of 2021. The total contract value amounts to over 5 million Euro.
Commenting on the occasion, Erwin Mötz, CEO of WABAG Water Services SRL, said "We are thrilled with the confidence placed in WABAG by these new customers to modernize their plants. Over the last 10 years we have gained a lot of experience in the construction and operation of industrial wastewater treatment plants – especially modernization and expansion – and are now active in a wide range of sectors – oil & gas, food industry, tobacco production and chemical industry. With the projects for Clean Tech and GreenFiber, we are entering new areas and are pleased to be able to contribute our expertise in these fields as well."