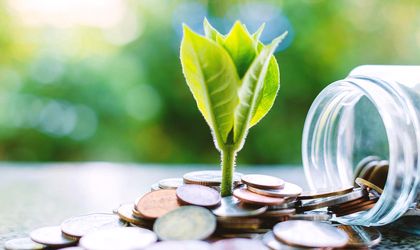 Sustainable financial products have been booming for a while now. And there's a good reason for that: green finance products not only offer opportunities for attractive returns but also give investors the chance to serve a higher purpose when investing, changing the economy and society for the better.
Prof. Otto Randl, Academic Director of the Professional MBA Finance of the WU Executive Academy, which offers the WU Executive MBA Bucharest program, explains how this works and why both small and large-scale investors are more and more frequently putting their money on sustainable financial products.
Money makes the world go round. And very soon, it could decide how much the world is damaged by climate change. This is why investments in climate-friendly companies are gaining in importance. In June 2019, some member states of the United Nations adopted the so-called 2030 Agenda for Sustainable Development and ratified the Paris Agreement on climate action. An essential issue mentioned in this Agreement is the environmentally conscious use of investments. Even the European Central Bank has pledged to take climate risks into account when assessing the stability of the financial markets and monitoring banks as well as to invest in green bonds.
In Europe, there will soon be common ground as to which companies are actually "green," i.e. ecologically sustainable: the European Union is working on developing a Green Bond Standard for the evaluation of ecologically sustainable securities.
The green turn
The demand for green finance, meaning eco-friendly and sustainable investment opportunities, has been continuously rising over the past years. The Global Sustainable Investment Alliance estimates that almost 50% of the funds of institutional investors go towards green financial products in Europe.
However, the topic is anything but new. "The debate about sustainable investment on the financial markets goes back as far as the 1970s," says Otto Randl, Academic Director of the Professional MBA Finance at the WU Executive Academy, Professor of Endowment Management at the Institute for Finance, Banking and Insurance at the Vienna University of Economics and Business, and Co-Head of the Research Institute for Capital Markets (ISK).
Also in academic (further) education, the topic of green finance is quickly gaining momentum. "At the WU Executive Academy, several students are currently working on master's theses on this topic," says Otto Randl. One of them deals with green bonds in Russia: "Interestingly enough, green finance has also attracted the interest of investors and CEOs in emerging markets," Prof. Randl adds. This focus is also reflected in the courses: sustainability and ethics on the financial markets and in management constitute crucial components of the Professional MBA curriculum.
Ecological, socially conscious, and sustainable
The US-based company Apple is just one example of an enterprise that puts green bonds on the market. In 2019, Apple issued green bonds with a combined worth of 2 billion euros, which were used to finance, among others, projects aimed to reduce CO2 emissions. In order to evaluate investment opportunities according to their suitability as ethical investments, investors and small investors can refer to the so-called Environmental, Social, and Governance (ESG) criteria. They define sustainability criteria in environmental protection, social issues (human rights, labor rights), and sustainable corporate governance. Prof. Randl emphasizes that investments can make a real and palpable economic change.
Already in 2001, a study by Josef Zecher, a professor at the Vienna University of Economics and Business, showed that investors' money can have a positive effect on green companies. When it comes to this topic, his study is by far the most frequently cited paper.
"The study shows that, due to the broader range of investors, the capital costs are usually lower for sustainable companies," Randl says. Incoming investors' money can lead to a better evaluation and thus temporarily higher returns for investors. Investors who are going for high returns, in the long run, are advised not to get their hopes up too much, according to the expert, as lower capital costs go hand in hand with reduced yields in the long term.
Investing in a higher purpose: reduce your risk and improve your reputation
According to Randl, there are other incentives that count for investors: green finance seems to be less risky than other forms of investment. "Studies have shown that sustainable companies are more resilient in crises." In legal disputes, green companies often benefit from a better image. What is more: consumers increasingly demand environmental protection and sustainability in production and value-creation chains. Green finance thus offers investors a chance to put their money where it makes a difference – and change our economy and society for the better as a result.