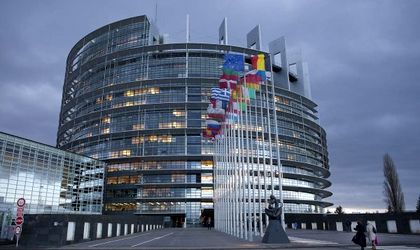 The Bureau of the European Parliament announced ambitious goals for the 2019-2024 legislature in regards to environmental protection. The Parliament will politically, legislatively, and operationally assume the commitment of having a positive contribution for a sustainable development.
"Climate emergency is becoming one of the most acute problems of this age. This was highlighted in the previous European Elections, when citizens placed the fight for our planet at the top of the EU political agenda. The European Parliament was very active in previous years, reducing its impact on the environment. The Parliament is carbon emissions neutral since 2016 and we invite other European institutions to follow our lead, to compensate together the direct and indirect carbon emissions which cannot be reduced, as soon as possible. However, we must continue our commitment to permanently improve our environmental performance. These measures represent another step in the right direction." Says David Maria Sassoli, President of the European Parliament.
Heidi Hautala, Vice-president of the European Parliament, who is also responsible for the Eco-Management and Audit Scheme (EMAS), adds:
"The European Parliament, an international institution with thousands of employees, is in a position to act as a leader in transitioning towards a sustainable European economy and society, climate neutral and efficient in the use of available resources. We already started to reduce our environmental impact and to promote a sustainable development. But because time is of the essence, it's mandatory for the Parliament to constantly reevaluate its objectives and actions, in order to raise the level of our ambitions. I see todayss decision on unified environmental objectives for 2024, as an important step towards a complex relation involving a sustainable development on behalf of the Parliament."
The new objectives for 2024 include:
Reducing the carbon footprint by at least 40% compared to 2006 levels;
Reducing carbon emissions resulted from public transportation by 30% compared to 2006 levels;
Reducing energy consumption by at least 20% compared to 2012 levels;
Reducing paper consumption by 50% in the 2019-2024 legislature, compared to the 2010-2014 legislature.
Other established objectives refer to: reducing and managing waste, water consumption, renewable energy, and environmental protection criteria for public procurement.