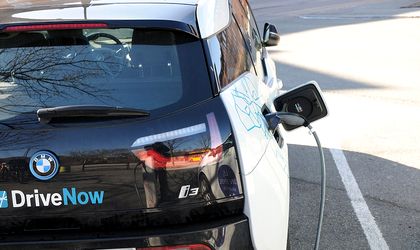 The European Commission concluded that the Romanian planned project to support the development of a charging points network for electric vehicles is in accordance with EU rules regarding state aid. Romania will thus allocate EUR 53 million to create the network, which will help reduce carbon emissions, without unduly disrupting competition in the single market.
"Romania will contribute in the fight against climate change, in accordance with the objectives established by the European Green Deal. This scheme will reduce harmful emissions produced by vehicles and will improve public health, without unjustly disrupting the competition." Says Margrethe Vestager, the Executive Vice President of the European Commission.
It is envisaged that the scheme, which will have a budget of EUR 53 million and will cover the 2020-2025 period, will encourage investments in charging stations for electric and hybrid vehicles in Romania. The network will cover urban, suburban and rural areas in Romania and aims to cover the whole geographic extent of the country.
The scheme will be available to all economic operators who meet certain criteria. The beneficiaries will be selected through a transparent bidding process and the aid will come in the form of grants.
The EC believes the scheme will lead to a considerable increase in the proportion of low-emission vehicles in Romania, bringing a major contribution in the reduction of carbon emissions, in accordance with the EU's climate and environment goals, as well as the objectives stated by the European Green Deal. Also, the Commission concluded that the scheme, through its open bidding process, will not disrupt the competition in the single market.