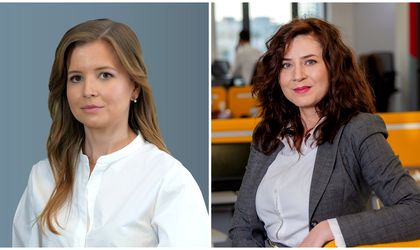 The accelerated implementation of Environmental, Social, and Governance (ESG) criteria in real estate projects, the rise of residential-for-rent schemes, the expansion of retail parks, and the focus on mixed-use projects are among the most significant trends on the Romanian market today. Some of these changes were already gaining ground locally before the pandemic forced real estate players to take quick action in the face of emerging changes in the ways in which we work, live, shop, and spend our free time.
By Ovidiu Posirca
On ESG, the lack of consistency and transparency in benchmarking and measuring energy performance continues to plague the industry, according to the Emerging Trends Europe survey conducted by professional services firm PwC.
"Building certification remains the tool most used to measure and report on issues such as energy efficiency and the reduction of carbon emissions, but its usefulness is questioned when it comes to charting the environmental cost of operating assets," the report notes.
Nevertheless, the need for a more energy-independent Europe will result in smarter and greener policies and developments.
"As the fast expansion of technology pushes the other aspects of our society to move forward, in times when the real estate market is continuously facing new challenges, the need for diversification will grow, with alternative assets becoming more attractive, even to less sophisticated investors," says Ilinca Timofte, head of research at Crosspoint Real Estate.
The growth of flexible office apartments, the emergence of in-city logistics warehouses, and the birth of the build-to-rent niche are all expected to be part of a new wave of investments in Romania going forward. Developers will be looking to gain market share in regional cities such as Timisoara, Cluj-Napoca, Iasi, and Constanta.
Representatives of real estate consultancy CBRE suggest that projects developed on ESG principles are seen as a long-term investment by both developers and tenants, as sustainability also leads to lower costs.
ESG construction is an evolving trend on the Romanian market, especially in the logistics sector. Developers are keen to invest in retrofitting or energy saving solutions as their tenants' interest for sustainable solutions increases. In the last couple of years, we've also been seeing urban regeneration projects such as retail parks or mixed-use developments on former industrial platforms, as well as the refurbishment of retail formats. These are some of the trends that are just gaining traction.
"Investment in retrofitting could generate up to EUR 175 billion per year in the European Union. In Romania, 69 percent of the modern retail stock was delivered before 2013. Out of the total stock of 4.03 million sqm, only 0.53 million sqm have been refurbished in the last 3 years, indicating that redevelopment projects—rather than new developments—will become the norm," says Daniela Gavril, head of research at CBRE Romania.
The hybrid working system is dominating the office segment, forcing companies to reshape spaces, rethink their relationship with the workforce, and invest in change management processes. Whether it involves relocation to buildings that meet these new needs or redesigning existing workspaces, this trend is already a reality on the market and it has been turned into an employer branding strategy, in which real estate consultants play a major role.
At the same time, built-to-suit developments and built-to-own projects are emerging as a preferred solution for an increasing number of tenant companies in the industrial & logistics sector, CBRE consultants add.
Occupiers want greater flexibility
The pandemic period has created a need for property companies to explore the organisational transformation process.
Nearly two thirds of respondents in PwC's survey agreed that this would be a priority over the next five years. Real estate-as-a-service, changing customer demands, and the ESG agenda are seen as the top drivers of this transformation.
"At the core of this trend is the fact that occupiers and consumers are demanding greater flexibility and shorter contracts to meet their fast-changing needs, often combined with a desire for a higher level of amenity, service, health and wellbeing, and digital connectivity," the PwC report says. One of the developers quoted in the report points out that the DNA of real estate is "changing dramatically," with more and more short-term arrangements. In the office sector, this will generate higher demand for co-working and remote working solutions.
Moreover, proptech is having a bigger influence on the operational as well as asset and property management parts of the industry. This can be translated into apps offering a closer connection between landlord and tenant, automated business processes or machine learning and data collection to improve property management, according to the PwC report.
Repurposing buildings remains challenging
The Emerging Trends Europe report also shows that individual buildings are likely to be repurposed to provide a mix of uses. For instance, some office buildings that fail to meet sustainability targets will be left stranded by the changing tide of the post-pandemic market.
In the next five years, most common repurposing will be from retail to mixed-use (41 percent), as well as from office to mixed-use (61 percent).
Mixed-use gains ground
Most interviewees remain convinced that many workers will return to offices as the pandemic is brought under control. However, an overwhelming majority of survey respondents also expect a lasting increase in remote working. Moreover, as new work arrangements emerge, mixed-use districts could gain prominence. "It is not about the right office, retail or residential location, but more about locations within the city fabric that try to combine different uses. This will not be completely mixed-use, but it may be placing offices next to retail, with some integration of leisure activity," says one pan-European investment manager quoted in PwC's analysis.
The focus on mixed-use developments is also becoming more visible in Romania as people want to spend less time in traffic to get to work or the shopping mall. Massive investments in projects with office, retail, and residential components are being implemented on the former grounds of factories in Bucharest and larger regional cities. Having the office closer to home is becoming a competitive advantage in the race for talent, while some players outside Romania are already seeing the office of the future in the digital cloud. Locally, the office market is starting to see a recovery of investment in the flexible and co-working segment, while compact workspaces leased via an app are also starting to pop up.
Large office developers are also looking to design their own co-working spaces, as opposed to leasing spaces to specialised operators in this field as used to be the case before the pandemic.