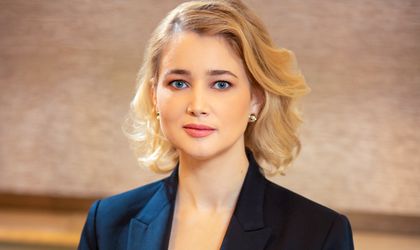 Over 1 million patients in the Northeast region and across the country are part of the Arcadia story. This pushes our efforts and future projects in a commensurate dimension, lead by empathy, passion, and innovation. We are constantly learning and focus on bringing forward initiatives that respond to the ever-changing needs of patients in the Northeast Region of Romania and aim to continuously adapt to the socio-medical and economic realities. 
Raluca Fiterman, CEO Arcadia
Since last year was a peculiar one, we found ourselves in the position to mobilize unprecedented resources and come up with several important adjustments, in order to remain close to our patients. We adapted our portfolio of services in real time and made decisions while closely monitoring the evolution of the new coronavirus. Thus, we have taken a number of important measures to maintain a safe space in Arcadia and the continuity of the medical activity: from safety measures for our employees and patients, to ensuring stocks of specialised materials for investigations and surgeries.
In addition to extending the functioning hours in our medical centres and hospitals, we also launched the telemedicine service, ArcadiaLine, to responde to the now acute need for services and medical supervision.
Arcadia ProBono program
We are grateful and happy that we have been able to change lives for the better through the Arcadia ProBono program, even during the hard premises of last year. The program is dedicated to special cases that require surgery at the Arcadia Hospital and top tier medical services, provided alongside our outstanding team of doctors. It includes a complete series of investigations, interventions and recovery services which are pro bono and realized by the entire Arcadia team from over 40 medical specialties, and over 20 surgical specialties.
Sebastian is our most recent patient, who benefited from a pro bono surgical procedure by the team lead by Dr. Daniel Rusu, primary ENT doctor, and Dr. Gabriel Mazilu, specialist in Plastic Surgery, Reconstructive Microsurgery and Aesthetics.
Since birth, Sebastian had to face challenges that brought to light his courage and strength to stand up every time. His story is written within years of medical recovery treatments and procedures, surgery, patience and an ability to understand beyond his age. It was a successful case, in which the ENT and cosmetic surgery techniques were combined, performing both an extracorporeal septoplasty and a rhinoplasty to correct a severe nasal pyramid dysmorphia with breathing functional issues.
Sebastian is a shy, gentle and intelligent 17 years old teenager who faces the challenges of this age. That alone is a struggle nowadays, wanting to be accepted by those around him, moreso when a physical disfunction adds up to everything. That is why we are happy he will now have the chance to learn to breathe again and will be able to express himself more easily and live freely.
Investments for a healthier future
Last year, in the midst of the pandemic, having our patients` interest in mind we also expanded the Operating Room of Arcadia Hospital, which now contains 8 surgery rooms for children and adults. It is a project that will provide patients with quality medical services for a long time.
Additionally, we equipped the Medical Imaging Centers with 3Tesla MRI machines and launched a new health center dedicated to women, where we created a space where patients feel safe and respected, combining functional aspects with aesthetics and nutrition.
For the immediate future, we plan to open the Arcadia Medical Recovery Hospital, equipped with 140 beds, which will allow patients access to high standard technology and medical equipment.