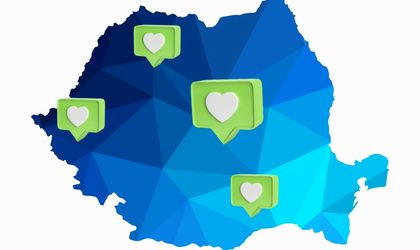 The Braşov-based company Iceberg, leader on the innovation consulting market, was selected by the European Institute for Innovation and Technology (EIT) to fulfill three important roles on its' behalf in Romania, in the fields of energy, manufacturing, and sustainable transportation.
In 2019, Iceberg was designated a Regional Innovation Hub for the implementation of the EIT InnoEnergy initiatives, and in 2020 its' scope was expanded for the EIT Manufacturing activities as well. Starting with 2021, Iceberg has been appointed Network Partner for EIT Urban Mobility. From its' position as EIT representative, Iceberg plays an important role in the validation, promotion, and financing of start-ups, in the formation of partnerships between the private sector and the research ecosystem, in awarding of prizes and support for start-ups, in the organisation of entrepreneurship education programmes, and in awarding grants to support local organizations aligned with the EIT mission.
Other EIT innovation communities in Romania are managed in Bucharest by Impact Hub for EIT Food, in Timiș by the Chamber of Commerce for EIT Climate-KIC and in Cluj-Napoca by FreshBlood EIT Health. Romania has recently strengthened its position within the European Institute of Innovation and Technology through the appointment of Răzvan Nicolescu, former Minister of Energy, to the EIT Board of Directors, an European body that will manage a budget of approximately EUR 4 billion over the next 5 years. By promoting three of the eight EIT communities, Brașov is emerging as the Romanian epicentre of the largest eco-technology accelerator in the world, EIT, and contributes to the development of projects such as the PowerUp! competition Challenge or Primer Accelerator. Together with its' partners from Cluj-Napoca and Timișoara, Iceberg transforms Transylvania into the most effervescent innovation laboratory in the country.
EIT InnoEnergy aims to support the achievement of real energy sustainability, and to transform the industry into a commercially viable, innovative and globally competitive sector. EIT Manufacturing aims to support manufacturers in adopting innovative processes which add value to their operations and contribute to creating competitive and sustainable production. EIT Urban Mobility has a mission to transform mobility and make urban spaces friendlier for the citizens. Thus, EIT Urban Mobility will support the implementation of new mobility solutions, in order to give public spaces back to the community.
In December 2020, Iceberg also hosted the first Cross-KIC (Knowledge and Innovation Community) Regional Executive Academy. The purpose of this event was to accelerate the innovation processes through the European Structural and Investment Funds that will be allocated to Romania in the 2021-2027 programming period. The Academy has also benefited from interventions by the Knowledge and Innovation Communities (KICs) specializing in health, climate change, the food industry and raw materials.