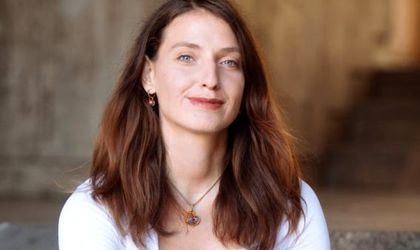 Ashoka Romania presents October as Social Finance Month, a complex event with several key discussions for social entrepreneurs in which cross-sectoral collaboration is the envisaged and possible way to reach the good of all. Social finance is not a common topic on the Romanian market, but Ashoka aims to support the construction of a healthy social finance ecosystem that will allow in the medium-long term to erase the problem of access to finance for current or potential social entrepreneurs. Business Review talked with Ana Murray, country manager of Ashoka Romania, about how social finance can be a solution for entrepreneurs.
Can you describe what social finance is, simply? How is it different from finance as we know it? 
I would say it's a sign of maturity of the "good sector" and an acknowledgment that as societies we start moving from pure return on investment indicators to return to society as performance indicators. Looking both at the business model as well as at the impact model is now the learning journey across sectors we are taking together, whether we are social entrepreneurs, support organizations, intermediaries, or funders.
Can you provide some examples of a systemic problem that social finance is addressing, and how it is doing so? 
Looking across our social entrepreneurs' network comprising of over 3.800 Ashoka Fellows in over 90 countries, all of them have at their core solving systemic problems such as access to health, education, increasing opportunities for youth in rural areas, and many more. It takes complex networks of allies and partners to commit long-term to the vision and mission of an endeavor and all those relationships and impacts need to be sustainable. And especially financially sustainable as we have seen the fragility of the sector during the pandemic. Social finance offers that framework in which expectations, performance, and leadership blend to accelerate social impact and be financially sustainable at the same time. It offers the space to put more focus on the long-term relationship building between funders and social entrepreneurs, to shift towards stronger cross-sector collaborations. 
How is social finance growing across Romania and what are some of the challenges it faces?
The Romanian ecosystem of social enterprises (SEs) and social economy is at the early stage of its development. The recent legal framework (law 219/2015), which establishes a clear distinction between SEs and social insertion enterprises and recognizing an already existing sector composed mostly of associations and foundations (more than cooperatives or hybrid models) with social aims and democratic governance.
It is estimated that over 15,000+ new accredited social entrepreneurs and 1,500+ social enterprises will be created in 2020 – 2021 and supported for a period of 12 to 18 months by EU funds, again with no strategy for supporting their scale-up and no bridge financial instruments to ensure their sustainability.
Ashoka Romania's definition of social entrepreneurs allowed to spot in Romania more than 1,000 agents of change or social innovators in a first but certainly not exhaustive mapping carried out in 2017. Nevertheless, according to the National Report on Social Entrepreneurship (Ashoka Romania, 2018), lack of public and private funding was mentioned as the first barrier to social innovation in Romania. To increase the capacity of SEs, since then Ashoka Romania organized several trainings on social impact, system change, and social reporting with SEs. From these meetings, the need for knowledge sharing, and education were emphasized for both potential investors and investees as well as the need for patient capital from angels investors and accessible guarantee structures from the EU.
What is the status of social investing in the country? Does Romania have the requisite number of investors and ideas to make an impact?  
We can see clear indications of willingness to explore impact investing in Romania. As ESGs are coming stronger as standards, we will see more financial tools and programs developing. If climate and green investments already made it in the "big league", governance as well, now is the right time to grow the social impact contributions. Both sides (giving/receiving) need to build trust and mutual understanding and that is where we are now; both sides need to actively learn about each other as traditionally they haven't had much contact in the past. And both sides need to come together to create new and innovative financial instruments that will support social entrepreneurs become more resilient and flexible. 
Why is collaboration so important to action? What is most challenging about getting sectors to work together? 
We recently launched a report, "Embracing Complexity. Towards a Shared Understanding of Funding Systems Change", where we explain with details and examples why collaboration helps. To resume, there are five principles and resulting practices: embrace a systems mindset by being clear about the systems you want to change, support evolving paths to systems change by funding systems leaders with transformative visions, work in true partnership, prepare for long-term engagement, and the most important one, collaborate with other stakeholders.
What are the primary challenges associated with social finance attaining greater traction? 
A common understanding of performance and the development of increasingly decentralized and participatory tools are the primary challenges.
How do you think social finance will shape the future in Romania? 
It will contribute to a greater social impact, but also increase resilience for the sector, increase the understanding of financial actors, the general public and institutions about social impact, the creation of public policies. It is more than an upgrade of social enterprises.