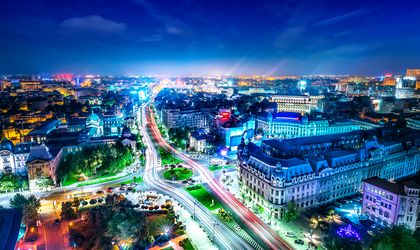 Several large cities and counties in Romania have changed their leadership, and the new mayors and county council presidents should be concerned with how to bring more capital to the region in which they operate. From theory to practice it is a short way, and the first ideas that can be put into practice in the short term do not cost much.
By Claudiu Vrinceanu
The most effective solutions through which you can bring wealth to a region, county or city are the following two ways already beaten in Western countries: stimulating exports by creating regional champions among local companies and attracting foreign direct investment. Exports support and create new jobs, while foreign investors bring know-how and stimulate the development of local companies both vertically and horizontally.
To support the attraction of foreign investors and to stimulate the exports of companies from their own county, a mayor can prepare big plans and strategies, but the beginning involves small steps and decisions that do not cost much and can be applied in a short time.
Content and information for foreign investors and international business partners
We should believe more in the power of smart and consistent content that builds your reputation. Just as a manager strengthens his personal brand through thought-provoking articles and quality interviews or as a company increases its sales through interactive content, so a local authority can attract investors through original presentations and information. Just click the portals Invest in Stockholm and Oslo Business Region. You will find newsletters, sections and information for the international press and breaking news for business people.
The strength of the content is huge, especially the content in English. And we see this in Romanian entrepreneurs who invest in creating quality content. Not only those who found companies here, at our home, but also the Romanian founders in the Diaspora, especially the successful ones who have attracted funding and work with top investors.
Romanian cities can borrow a tactic used more and more often by Romanian companies that want to internationalise: creating media topics for the international press, so as to attract the attention of foreign partners. When was the last time you saw a favourable article about the city of Bucharest in the Financial Times?
Creating an office and brand like "Invest in X City"
With regard to marketing strategies and government programs to attract foreign investors and promote local capital abroad, there is a trend towards decentralisation at European level. Specifically, where states have created effective promotion and investment agencies (example: IDA Ireland), local authorities have created similar entities at the local level. Two examples: "We are Cork" and Invest in Dublin. Equally, Romanian cities and counties need a modern narrative, oriented towards entrepreneurial initiative in order to be better known among young people in the country and foreign investors or foreign entrepreneurs who want to invest in other European cities.
Board of Advisors made up of business people who love the city
In rapidly changing, highly competitive markets, many companies set up a Board of Advisors to provide fresh and previous advice to founders and CEOs. This model can also be taken over by cities. Simple and cheap: each town hall and county council develops a formal or informal Board of Advisors, with business people, specialists in their field of activity. Members can be both businessmen and specialists from their own community, but also from other cities and even from abroad.
4.List of services provided, clearly and transparently communicated
Just as a company publicly communicates its services, a local authority should also translate its vision into concrete actions. On the institution's website we should find a list of services offered free of charge or for a fee (responses to requests, provision of information, sector analysis, itinerary for potential investors), to increase the confidence of companies, both Romanian and foreign.