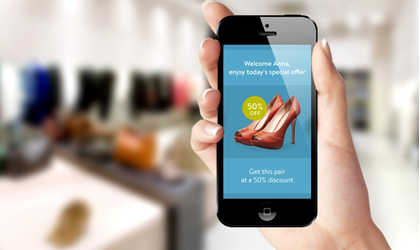 The new digital battlefield for brands and how to win the war
Think of your own everyday life. When you want to learn, find, do, or buy something, you reach for the nearest device — it's like a digital reflex. You want quick and easy access to information that will help you make better and faster decisions. These short online bursts of searching activity in bite-sized chunks are Micro-Moments. The new mega-battlefield for Marketers and Brands.
What does it mean to win? Mobile success.
Today, Mobile is the new King. More Google searches are done Globally from Mobile devices than from Desktops or Laptops-in Romania this percentage remains low (27%) but this is going to change soon-. But though Mobile gained 20% more visits since last year, time per visit fell by 18%; which means that as internet use is expanding in space, it is also shrinking in time.
Mobile penetration is really changing the very nature of online behavior. It used to look like having four meals per day in the same restaurant, but now it's like having many small snacks all day, all around.
Micro-Moments are everywhere. Listen to their stories.
"Mary was at a store, and found a nice but expensive toy for her son's birthday. Mary reached for her smartphone, did a quick search and found a better deal on the same item. She bought it online instantly." This is a want-to-buy moment. As a matter of fact Mary is just one smartphone user out of a staggering 82% that makes purchase decisions on the go! (US, Google).

Google has introduced the new concept and made extensive research providing valuable insights and examples. Each moment presented, plays a decisive role in a much larger customer journey, but this is not an exhaustive list. Moments are everywhere.
Want-to-go moments: John was at the movies with some friends. After the show, nobody was willing to go home. John turned to his mobile to find a good pub or restaurant nearby. No wonder his friends were doing their own search at the same time:  "near me" searches are 34X more often than in 2011, and 80% of it comes from mobile.
Want-to-do moments: Jamie had a flat tire on the countryside. Being a new driver, she used her smartphone to change it by searching for instruction videos. Very logical, since 91% of users turn to a device for ideas or instructions while completing a task.  She then clicked a localized ad, which was triggered by her search, and found a tire shop nearby.
Want-to-know moments: Lilly checks the daily weather forecast on her mobile, in front of the open closet. Andy googles for answers on his smartphone whenever his (very bright) 11 year asks difficult questions.
Mobile is also becoming the Top Solution Provider for immediate action or unexpected issues or even for bigger tasks such as finding a new home, planning a trip, broken down to many small sessions occurring on-the-go.
The Importance of Micro-Moments
Why mobile moments are so crucial for Marketers to fight for?  Because they are the very best moments where Consumers are open to help for decisions. The human attention span online is shrinking in to 8 seconds (less than the goldfish!) and Brands have little time to stand out.
How can Brands capture attention and steer customer experiences in ways that are real-time, fleeting and intentional?
How to win the War
Make it easy to buy on impulse. Micro-moments are definitely a wave and you must catch it from the beginning. Win the first moment.Be there and be relevant. The vast majority of online consumers (69%) think that Quality, Timing, or Relevance of a branded message influences their perception of a brand.
How to achieve all that? Think People-based Marketing. Not just faceless audiences but actual people.
1) Gather Insights and Strategize
Think like a Consumer. Take your smartphone at hand and start imagining scenarios relevant to your Brand. Imagine Micro-Moment locations at the office, at home, on a subway route, at the bus station, inside a store, etc. Think customer's needs, what they want to buy, to learn, to do and translate those needs to search insights. What search keywords would you choose to satisfy a specific need? Filter the good ones.
2)  Audit your Media Efforts
Are your existing Content and Strategies Micro-Moment proof? Do the triple Optimization check: Optimize your Content, your Website and your Videos for the 5'' screen (today 78% of the Romanian Websites are not Optimized
for Google's new algorithm that favors Mobile Content!). And finally, continue to analyze to see what's working and what's not, what has to be improved or dumped.
3) Choose the right Tools
New tools are available now to remind consumers or suggest them a purchase. Look and Learn from successful examples.
– Push notifications: "Wines 'Til Sold Out" uses a glass-clinking sound notification announcing the wine of the day offer. One day they sold 105,000 bottles.
– Alerts: Nike sends alerts when you need new shoes; Sephora alerts mobile users when they approach a store, informing them on hot deals.
– Localization tools: when a "near me" type of search takes place, local inventory ads by Google can increase conversion significantly. Facebook is also ready to launch its local awareness ads in more countries globally and other players like Instagram or Twitter get ready for localized micro-moment context.
– Mobile applications. Do not create apps just to answer competitors. Analysts suggest that apps might sometimes prove slow and cumbersome in the micro-moments battlefield. If you choose an app, make sure it's micro-moment ready. And so be you!
No tool though, is useful without a Strategy attached to.  If you want your Strategy to be flawless or you need digital and mobile optimization you should get advice from our experts' team to bring the desired results.
XPLAIN is the Leading Digital Marketing Audit & Advisory Company providing a Holistic Digital Strategy Services like Lead Generation, Consumer Intelligence, Reputation Management and Content Marketing. XPLAIN operates in 30 countries, having worked with over 130 great Clients and has strong, applied experience particularly in the Retail, Technology, Insurance, FMCG, Shopping Malls and Automotive sectors.