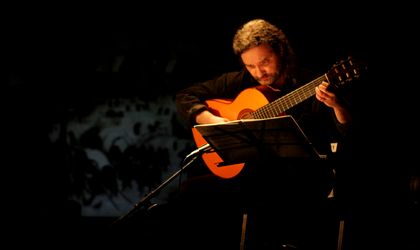 Romanian artist Maxim Belciug will deliver a performance on Wednesday, January 30, at Instituto Cervantes as part of the "Viva la Guitarra" show. The concert is titled "Folía de España" and is proposing a musical travel into the Iberian ethos, from Luis de Milán's Renaissance harmonies to the modern creations of Joaquín Rodrigo, mentioning also the guitar golden era, Fernando Sor and Francisco Tárrega.
The "Viva la Guitarra" show will go on monthly, until June. The event aims to present to Romanian audiences the importance of this musical instrument as part of the heritage of the Spanish people.
The event takes place at Instituto Cervantes, 38 Blvd. Elisabeta, Sala Auditorium, starting 19.00. Entry is free.