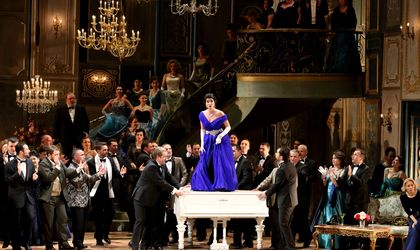 Director Paul Curran will stage the premiere of Verdi's La Traviata at the Bucharest National Opera, with the help of designer Gary McCann. "A combination of old and new, classic and modern," is the institution's promise.
The new performance of "La Traviata", which will premiere this season, is directed by Paul Curran who has collaborated so far with great theatres of Venice, Milan, Rome, Naples, London, Chicago, New York, Sydney. While faithful to the composer and librettist's intentions and themes, Paul Curran creates – along with set designer Gary McCann, a well-known costumes and set designer for opera productions in Great Britain, Holland, Russia, Norway, Austria.
The performances are taking place October  30,  October 31, November 1, November 2, December 4, January 24, January 25, June 25,  June 26. Tickets can be bought online or from Opera's box office.
More about this performance in Business Review printed version.
Oana Vasiliu