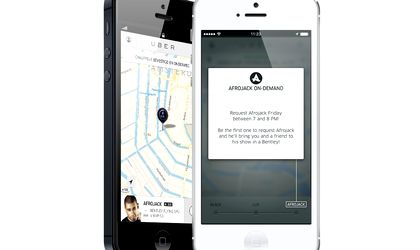 Ride-sharing app Uber has announced that it has recorded over 70,000 downloads in the first year since launching its operations in Bucharest.
The company said that the time an user has to wait for an Uber car went down from 12 minutes to 4.5 minutes in the last year.
"Our purpose is to see in Bucharest more people and fewer cars. And we are trying every day to do this and we will continue to have a constructive dialogue with authorities in Romania to have a legal framework that encourages innovative digital services that help people and cities," said Nicoleta Schroeder, the general manager of Uber Romania, in a statement.
According to an IMAS survey commissioned by Uber, 60 percent of those choosing this service are under 30 years old, and 9 out of 10 have university studies. The analysis further showed that seven out of 10 people order an Uber during the evening or night, while 97 percent of the users would recommend it to other people.
Uber further stated that 72 percent of its drivers are aged between 21 and 40 years old, and close to 70 percent of them have university studies.
The survey added that 90 percent of the users and Uber drivers say Romania needs to have a legal framework that would "encourage" this service.
Ovidiu Posirca