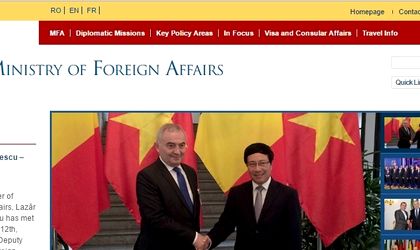 Two Romanian citizens were hurt in the terrorist attack at Nice, France, but no Romanians have been identified up to now among the 84 people that lost their life after a truck rammed into a crowd on Bastille Day.
The Ministry of Foreign Affairs (MAE) said that a team of the General Consulate in Marseilles went to Nice to visit the Romanians in hospital.
In addition, the MAE representatives are in contact with the relatives of the two injured Romanians.
The Ministry has established a crisis cell and is permanent contact with the French authorities for the latest updates on this attack.
More to follow soon.