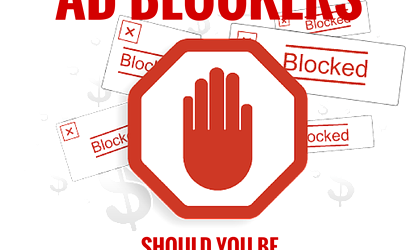 Almost 2 in 10 visitors of news websites and 13.9 percent of the total visitors of all website categories in Romania are using pre-installed adblocking programs. Also, sport websites have the biggest numbers of users that use adblockers, while the hobby,family and children website users are the ones that apply adblockers the least.
Romanita Oprea
The numbers resulted from a study conducted by IAB Romania and Project Agora. By using this type of program, a user is able to escape the unwanted online ads, most of them very intrusive or that considerably slow down the navigation, affecting online editors.
IAB Romania also points out that by "user," they do not necessarily intend a physical person, but rather the browser used to access a site, taking into account only the desktop browsers and not the mobile ones. The study was carried out with the help of Quantix Marketing Consulting and PageFair, during October 2015 – January 2016, on 80 of the websites with the biggest traffic in Romania.
"In our role as the digital marketing industry association, our mission is to support the growth and development of this industry, so the adblocking usage trend is not actually helping our cause. What everyone needs to understand is that there are the 2 aspects to the adblocking phenomenon: on one hand is the manifesto of the users that implement adblocking software – and this should be a wake-up call for brands and the entire digital advertising industry in general. This is where IAB Romania steps up with its initiatives (like the Digital Decalogue – the 10 commandments of the digital advertising industry – a best practice code developed in order to support the well-being of all the players involved in the digital ecosystem)," explained Ioana Anescu, executive director of IAB Romania.
The Digital Decalogue is a document that IAB thinks should become a mantra for every specialist working in the digital advertising industry because it states common sense rules for user interaction, for publisher's well-being, and for respect towards all the parties involved in the digital advertising process. For example, the first "commandment" is the one that states responsibility: "All parties involved in the acquisition of interactive advertising should consider protecting this environment from the excesses of aggression which directly or indirectly may affect its proper functioning. All the elements that form the system by which an advertiser delivers a message to a target audience via the Internet, or other interactive media, must be designed to have maximum results at both brand level and direct results, at objectives level. Also, each party involved has the duty to show respect and to create a pleasant experience interacting with the advertisement, for its user."
There is also the rule of balance stating that any content platform must keep a balance between editorial content and advertising areas in order for both components to have maximum results. Also, the over-loading with commercial messages must be avoided. An additional 8 rules that count in smooth page loading include fast access to content, accurate measurement, confidentiality, transparency and fairness.
On the other hand, a second aspect is, according to Anescu, everyone needs to understand that adblocking companies are not savior angels that, without any interest, are here to save the user from the horrors of online advertising. "These companies are using the users' dissatisfaction to their own benefit, by requesting money for "allowed ads" – ads that do not take into consideration the user's behavior or interest, like behavioral advertising does. This is something else that we need to emphasize – the strengths that the digital environment brings for advertising and the user such as: targeting, behavioral approach, frequency capping etc. These are the aspects that an adblocking software company cannot provide by "white-listing" ads based on whoever pays more. This is not in the benefit of the user," added Anescu.
On the agencies' side, the approach seems to be light, as they are not bothered so much by the adblockers. "We have no big problems with adblocker apps, at least not now. At Kubis, we always try to come up with innovative, never-seen-before solutions to our clients' briefs, and usually adblockers don't target those. Also, even in our conventional ads we're trying for the best quality, so people will be less inclined to block us," said Eugen Suman, creative director at Kubis Interactive.
On her turn, Roxana Memetea, managing partner at DDB Romania, considers that there is no other kind of positioning available than just to accept the situation, and continue to do what the agency has always done: deliver memorable customer experiences for their brand's customers: "You have no choice but to always creatively contribute to the value exchange between customers and the brands you're working for." Memetea believes that history has proven to us that consumers are always right, therefore, if they decide to block ads, they might be right from some points of view.
Her opinion is shared by Michel Dubery, chief executive at wethepeople, quoted by theguardian.com, who shows that we, as consumers, are exposed to a lot of truly awful mobile ads, that are invasive, irrelevant and detract from a good user experience, hence the reason people install adblockers. "But, the cry goes up, it's advertising that pays for much of the lovely content that people consume. That's true, but think about this: if great content and good ads were all that we were exposed to, no one would ever need or want an adblocker. One of the biggest drivers of this adblocker adoption behavior is the marketing sector's obsession with quantity and measurability combined with our neglect of the quality of experience that we wish our audience to have. After all, there are few things in the world that you can annoy people into buying, except maybe an adblocker," added Dubery.
On the media side, Cecilia Tanasoiu, managing director of Prometheus, the programmatic media agency part of the group, the situation is a little bit different, as she believes the responsibility for the adblocking phenomenon is a shared one, between the advertiser and the publisher. "Regrettably, this affects both the naughty and the nice publishers, because, in the end, the most affected are the content generators. While there's a legitimate reaction of some of them to block or gate their content, this does not work. On one side, the internet user is not accustomed to pay for content and on the other side, the internet is almost infinite and the user can find his information almost anywhere else," said Tanasoiu.
So what can we learn? As Memetea and her team believe, the key learning is that every customer touchpoint should improve on the brand experience, and it's up to the agencies to deliver on that promise.
According to Alexandru Cerchez, managing partner atelieru.ro, the trend was inevitable, the good thing being that we are in a situation when we can still change things.  "This is the result of short-term thinking by the content publishers – maximizing short-term income and killing the percentage of returning visitors. I can understand it until a certain point, as Google and Facebook have an increasing market share and publishers see their income shrink, but users will react to any form of abusive advertising, and adblockers are just a response to an abusive situation," said Cerchez.
In this context, a new and big question arises again: what do you consider to be the impact of the adblockers' programs on the Romanian digital market and who is more affected and why (the publishers, the agencies, the advertisers, etc.? "Every once in a while, all systems come to a point where an external factor comes in to balance that system and restore its equilibrium. Our current system is the digital marketing environment and adblockers represent exactly that kind of external factor. Should we worry about them? Of course we should! Who are adblockers affecting more? All of us. They represent a wake-up call directly from the customers. Some people will hit snooze and continue to sleep, others will wake-up and start working. Hard. This is true for Romania, as well as for any other market in the world," said the DDB's managing partner.
Alexandru Cerchez believes that the publishers are the most affected, as agencies and advertisers will find a bounce ads inventory, in case certain publishers under-deliver due to adblockers. "The adblockers are not yet disruptive on the Romanian market, but the trend is towards the increased usage of adblockers. As mobile traffic is not that affected by the usage of adblockers, this will probably be the new battle ground," added Cerchez.
It will change the market a bit, in that agencies and clients will try to shy away from boring advertising and embrace an innovation-based model. I think that publishers and digital media companies will have the most problems, as they sell bulk, conventional media solutions.
"So far, in Romania, the impact is at medium level in terms of usage, however, in no time, this can rapidly increase with effects upon all the players in the market: local publishers, that are affected also by the competition with international giants, will suffer more losses in revenue, advertisers – will have the viewability of their online ads strongly decrease thus a low rate of effectiveness, and last but not least, the user will suffer, even if at this point he doesn't realize it, because of the lack of quality content, custom information or free services as it was before. In the middle of all this, there will be the agencies who will strive to perform in a very restricted digital market in which the cost of advertising will grow significantly – because there will be the need for more native ads which require more resources than the existing scalable ads," believes Ioana Anescu.
Her opinion is shared by Eugen Suman who doesn't believe that adblocker solutions have such a big market penetration in Romania. They will pick-up steam, but slowly. "It will change the market a bit, in that agencies and clients will try to shy away from boring advertising and embrace an innovation-based model. I think that publishers and digital media companies will have the most problems, as they sell bulk conventional media solutions," added Suman.
Anescu points out that she doesn't believe that there is a huge difference between the Romanian user's motives and the international user: that is a combination between overcrowding the websites with advertising that generates slowness of page loading or a disruption in content access and a privacy concern when it comes to user's information.
A little more responsibility
As Ionut Oprea of IAB declared these days, one has to think about one's responsibility in interacting with users. And our respondents seem to agree with his statement. "Adblockers have a wonderful purpose: to remind everybody that we (agencies, publishers, advertisers) tend to believe that technology is here strictly for our benefit. But we're wrong to think this. Technology is everywhere, and our customers know it and are smart about using it. There's this trend of blaming advertising for all there is to blame in the world: advertising is evil and should be blocked. But we have to realize that advertising is just a tool. And as with any other tool, its impact comes from the craftsman. It's the craftsman's responsibility how he/she uses that tool to create something of value for others," commented Memetea.
According to Ioana Anescu, the industry's responsibility is to stimulate the consumer's experience online and to make it an engaging and pleasant one. More accent on brand experience, on content accessibility and quality. "Publishers should not accept advertising that does not meet their standards in quality and volume and do everything possible to create a pleasant interaction of the user with the content and the website as a whole. Brands and agencies have the responsibility of using creativity in order to engage the user, entertain and keep him informed, while keeping advertising aligned with user's interests and digital behavior," added Anescu. International IAB studies have shown that brands that communicate in a way that is relevant with the site's content, not only drove brand favorability, but also increased the good experience of the user on that particular website. "Also, the industry should focus on identifying and correcting business practices that negatively affect the users' experiences with digital media, content and advertising," continued the IAB representative.
Blocking the adblockers – a trend to come?
Eugen Suman is not very concerned about the adblockers getting blocked in Romania. In his opinion, he sees it as being far away from a trend given that these programs do not provide any utility for the consumer. "Why would a consumer install a program that would block a different program they themselves chose to install? What I think will become a trend will be to make sure that the advertising is of high quality, entertaining, with added value to the consumer. I also think that adblockers will start to monetize their idea and sell access to companies with a proven track record of great advertising," added Suman.
On his turn, Cerchez sees raised awareness on bot traffic, which is costing advertisers a lot, therefore he thinks that this is one issue to address before addressing adblockers, as adblockers are just a response to a problem, they are not the problem.
"I think it shouldn't matter whether adblockers will be trending or not. Of course, we all need to take adblockers into consideration, at least from a media perspective. But other than this, our role is the same as always: to find creative ways of delivering value to the end consumer from the perspective of the companies that trust us with their brands," concluded Memetea.
Another response would be, according to atelieru.ro's representative, brave.com, to introduce a new form of monetization and shared revenue with the user – and if this browser will become mainstream, the industry will have bigger problems than standard adblockers. In conclusion, publishers should focus more on user interaction, programmatic and data monetization done right.