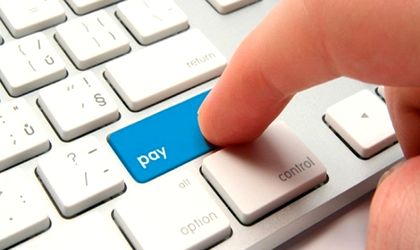 The State Treasury has a license to accept electronic payments of taxes with MasterCard and Maestro cards, a press statement from the Ministry of Public Finances announces.
The implementation of the online payment system, including the expansion of the State Treasury internet banking services will be supported by EU funds. The project will allow taxpayers to make online payments for all types of taxes so the state budget, local budgets, state social insurance, as well as those administered by other public institutions, with no fees attached.
"It's an important step that the Ministry of Finance makes to meet taxpayers' needs. They will be able to pay taxes at home and at the office through a secure and affordable system. I believe that the ease with which we pay taxes is essential for a more efficient collection and for increasing voluntary compliance. It also is an expression of respect that we have for the citizens. The newly created infrastructure is open to all payment systems that support Treasury authorization under the legislation in force," said Finance Minister Anca Dragu.
MasterCard will handle the technical implementation of the project during the next three months.
"MasterCard has a tradition of fruitful cooperation with governments and authorities around the world to develop and implement projects with positive impact on the taxpayers and economies. The licensing for the Treasury to accept payments with MasterCard or Maestro is a world first and we are proud to join authorities in their efforts to increase the level of taxation using the means of electronic payment," added Cosmin Vladimirescu, general manager of MasterCard Romania.
Natalia Martian