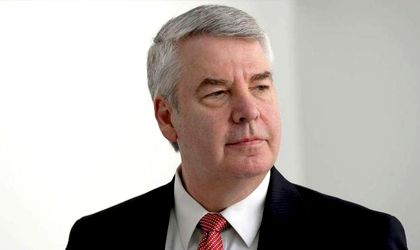 Tarom's administration council has decided to suspend general director Edouard Heinzmann from the management, according to a statement by minister of Transport Dan Costescu.
Edouard Heinzmann, one of the first private managers to be appointed at the helm of a state owned enterprise, will end his mandate on March 22 on account of "some management deficiencies".
Costescu stated that the main issue was "failure of revenue and expenditure budget, instead of having [EUR] 8 million losses, it had 41 million. This despite the fact that last year the price of kerosene has decreased dramatically. If we didn't have this advantage, we would have had a disaster".
He added that the control organism also detected issues, with "1,500 days that the staff were on sick leave, that's indiscipline". Costescu said that the administration council will be reuniting again on Monday and that decisions have to be made quickly.
The minister stated that any decision will weigh the possible damages that would have to be paid to Heinzmann's company in case of dismissal and the national air carrier's losses. In the first case we would be talking about tens or hundreds of thousands of euros, while in terms of losses we are talking about millions, he expanded, adding that there is also a clause that allows for the company to revoke the management position without damages.
Christian Edouard Heinzmann, a former president of Luxair, was appointed to the position in November 2012, under a 4-year term. He was appointed to the position by Tarom's board of administration after the first appointment, Heinrich Vystoupil, has refused the post, following contractual disagreements.
In 2013 there was an attempt to end his contract after one year, after low performance in terms of the management plan assumed by Heinzmann. However, following Nicolae Demetriade's resignation from the manager-executive director position, the contract was once more reinstated for a four year mandate and the board of directors was dismissed.
Tarom is the first state-owned company in Romania for which private sector management was appointed, as part of a deal with the International Monetary fund.
Natalia Martian