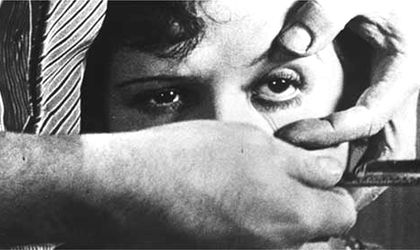 This year's edition of the Bucharest International Experimental Film Festival (BIEFF) is bringing to Bucharest the prestigious film collection of the CENTRE POMPIDOU – NATIONAL MUSEUM OF MODERN ART in Paris. Some of the major masterpieces of the Surrealist avant-garde cinema, films which continue to influence experimental visual practices to this day, will be available to the Bucharest public.
CENTRE POMPIDOU is one of the most important modern art museums in the world, containing over 1300 films spanning more than a century of cinema and visual art, from Voyage dans la lune by Georges Méliès (1902) to the present, reflecting experimental practices developed outside the mainstream cinema. CENTRE POMPIDOU joins BIEFF's educational initiative, offering the Romanian audience a unique insight into the full of humor and surprisingly up-to-date universe of the Surrealist avant-garde, through the special program conceived by the film collection curator, Philippe-Alain Michaud.
The special program will be represented in Bucharest by Jonathan Pouthier, responsible for the cinema programs of CENTRE POMPIDOU, invited here also as a member of the BIEFF 2012 jury.
The Bucharest International Experimental Film Festival is organized by the Culture and Image Association, with the support of the National Cinema Centre, the National University of Drama and Film Bucharest, the National Art University, Le Fresnoy National Studio National Des Arts Contemporaines, MNAC National Museum of Contemporary Art Bucharest, Jameson, JTI, Samsung, Romania Film, the Konrad Adenauer Foundation, the Austrian Cultural Forum, Goethe Institute, UNIFRANCE, the French Institute, the Korean Embassy, the Polish Institute, Dacia, Cărturești, ALLTUR, Kraftmark.
Oana Vasiliu