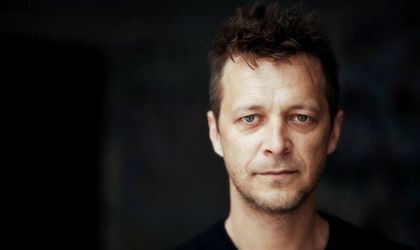 The Hungarian drama Son of Saul, written and directed by Laszlo Nemes and starring Romanian actor Levente Molnar as part of its cast, won the Oscar for Best Foreign Language Film at the 88th Academy Awards ceremony, which took place in Los Angeles on February 28.
The movie follows a day in the life of Saul, a member of the Sonderkommando, a group of mostly Jewish prisoners that the Nazis forced to help herd people to the gas chambers, burn the bodies and collect gold and valuables from the corpses after, according to the Stone, as appears in the New York Times.
Levente Molnar is Abrahaam Warsawski, Saul's closest friend who is also in the concentration camp with him. "This is a subject that I am personally interested in. I respect and admire greatly this people's (the Jews) capacity to resist through culture, education, community. I miss the mixture, once much more accentuated and specific to Romania, created by the peaceful – and mutually beneficent – cohabitation of different communities (Jews, Germans, Hungarians, Armenians, Greeks, etc.)," said Molnar after the movie was included in the official competition of the Cannes Festival, as cited by Mediafax. "I can't understand even to this day the things that happened in Auschwitz. I can't understand how us, humans, were capable of such acts," he further added.
Born on March 10, 1976 in Baia Mare, Romania, Levente Molnar graduated from the "Babes-Bolyai" University in Cluj-Napoca and, from 2002, is an actor of the Hungarian State Theatre in Cluj-Napoca. Among the movies he has starred in are The Fixer (directed by Adrian Sitaru), Chuck Norris vs Communism (directed by Ilinca Calugareanu), Ferry (directed by Daniel Nickson), and others, as stated by Mediafax.
Andreea Tint