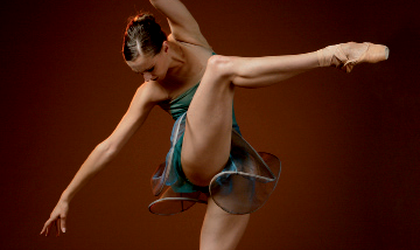 Warning
: Invalid argument supplied for foreach() in
/var/www/html/business-review/wp-content/themes/business-review/strawberry/setup/gallery.php
on line
71
San Francisco contemporary dance company Lines Ballet, led by choreographer Alonzo King, will perform in Bucharest on November 17. The performance is made up of two parts titled Dust and Light and Rasa.
The representation will take place at Bucharest's National Theater and is part of the JTI Meetings (Intalnirile JTI) series of events. As a first, the event will also take place in Chisinau on November 14th, at the Moldavian National Theater and Opera.
Alonzo King has been leading the Lines Ballet since 1982 and choreographed for the Bejart Ballet, Alvin Ailey or Les Ballets de Monte Carlo. He has worked extensively in opera, television, and film. Seminal works include People of the Forest (2001), choreographed with Baka artists from Central African Republic and Long River High Sky (2007), with China's Shaolin Monks. He has collaborated with actor DannyGlover, legendary jazz saxophonist PharaohSanders, Hamza al Din, Pawel Szymanski,Jason Moran, and tabla master Zakir Hussain. He is the recipient of numerous choreography awards.
Tickets are available in the Eventim network, Vodafone, Germanos, Orange and Domo stores, Humanitas and Carturesti bookstores, the Palace Hall and on eventim.ro.
Photo: Marty Sohl