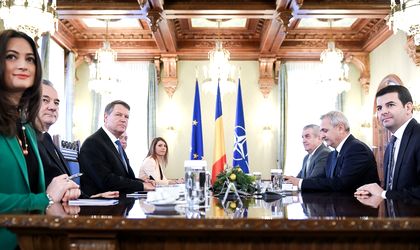 Romanian president Klaus Iohannis said that he will announce the next prime minister after Christmas, in a statement made after two full days of consultations with the political parties.
The president said that he received two proposals for the role of PM – Sevil Shhaideh, from the PSD-ALDE coallition and Eugen Tomac, who was proposed by PMP, the party led by ex-president Traian Basescu.
"In the meantime, a controlling coalition has been formed in Parliament, between PSD, ALDE and UDMR. As a result, in the next few days we will hold talks on these topics, and the designation will be made after Christmas," said Iohannis.
The head of PSD, Liviu Dragnea, said on Wednesday that his party will not make another proposal for the role of PM, aside from Shhaideh.
At present, the PSD-ALDE coalition, which is also allied with the UDMR, has secured a comfortable majority in Parliament, so their proposed PM could pass the MPs' vote with flying colors.
Ovidiu Posirca