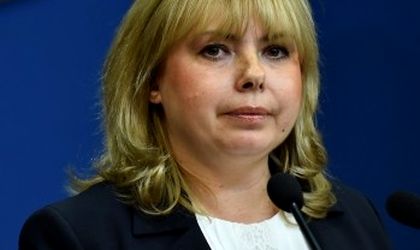 The Ministry of Finance has announced that the maximum coverage level of  guarantees under the Prima Casa (First Home – e.n.) loan program will amount to RON 1.69 billion this year, which is roughly EUR 354 milliob, or about half of the amount that was allotted in 2015.
The banks are currently providing loans on the Prima Casa scheme using the RON 200 million that have been allocated from the paid installments up to December 2015, and also from the funds that have not been used last year worth RON 172 million. Also, another RON 17.7 million in fresh funding comes from the coverage level that is being reused, according to the law, said the Ministry of Finance.
In addition, the ministry stated that none of the commercial banks currently enrolled in the Prima Casa scheme have announced up to now any plans to opt out.
The government's reaction came after the head of Raiffeisen Bank, Steven van Groningen, said the lender might give up granting loans under this scheme if the risks around the bill regarding the discharge of mortgage-backed debts through transfer of title over immovable property are not clarified. The Austrian bank has already hiked the down payment for mortgage loans in the local currency from 15% to 35%. Raiffeisen said the move was temporary and it was triggered by the ongoing debate over the bill that would allow Romanians who took a mortgage loan to get rid of the debt by handing down the keys to their homes to the banks.
The Prima Casa program was set up in 2009 to encourage first-time buyers to get on the property ladder.
Over the following five years, approximately 160,000 mortgages were taken out under this program, with a combined value of state guarantees of EUR 2.8 billion.
Since 2013, loans can be granted only in the local currency.
Ovidiu Posirca
In photo: Anca Paliu, the Romanian minister of finance