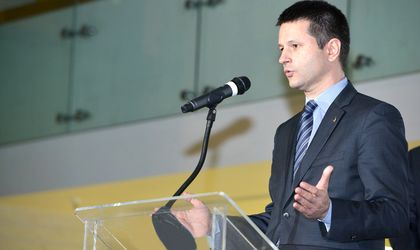 The Ministry of Energy announced the rollout of a new instrument, it says can protect employees that will report anonymously any information about corruption in state-owned enterprises. The system has become operational starting Wednesday.
"This has been a project that was on my mind from the first days I have started my activity at the Ministry of Energy, because this instrument will help us improve the integrity level both at the level of the ministry and the stat-owned companies under its management", said Victor Grigorescu (in photo), the technocratic minister of energy.
According to the description posted on the website of the Ministry of Energy, public sector employees will be able to report any corruption practices taking place in companies where the state has a majority stake.
The employees will be protected under the Integrity Warning Law no. 571/2004.
At present, the Ministry of Energy has majority stakes in several key electricity and gas producers. This includes, hydroelectricity producer Hidroelectrica, which is in insolvency, where the state holds an 80 percent stake and gas producer Romgaz, in which the state control a 70 percent stake.
In Nuclearelectrica, the operator of the two nuclear reactors at Cernavoda, the Ministry of Energy has an 82.5 percent stake.
Ovidiu Posirca