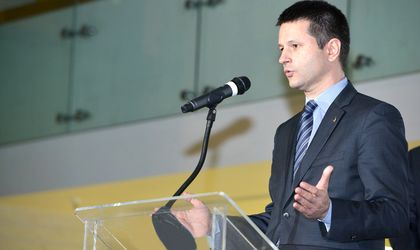 Victor Grigorescu, the minister of energy, said Complexul Energetic Oltenia, the coal-fired power producer, should suspend all its sponsoring programs due to the financial results which "foresee a potential record loss".
Grigorescu pointed out that the energy holding should scrap its sponsorship of the sports club Pandurii Targu Jiu.
"We will make sure that on the approval of the company budget we will not have any unpleasant surprises so as to discover possible sponsorships hidden in the category of 'other payments'," said the minister in a Facebook post.
CE Oltenia registered a loss of RON 692 million, while in the previous year it saw a profit of RON 4.5 million. The holding currently has over 15.000 employees, according to Grigorescu.
The main shareholder in CE Oltenia is the Ministry of Economy with a 77 percent stake, while the closed-end fund Fondul Proprietatea (FP) has 21.53 percent.
CE Oltenia is currently analysing the option of opening an office in Bucharest.
Ovidiu Posirca