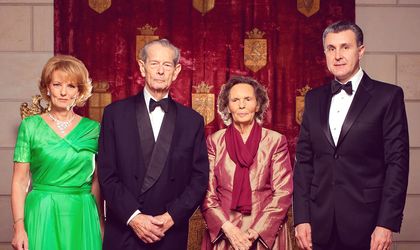 Former King Michael I, 94, has announced Wednesday he will retire from the public life, and will pass the crown to heiress to the throne, Princess Margaret of Romania (left of picture).
The Crown Council, which gathered in Switzerland, said that the king has recently undergone surgery. He has been diagnosed with epidermoid carcinoma and chronic leukemia and is currently receiving treatment, which limits his ability to appear in public.
"In the last few weeks, I have received the news of a serious medical diagnosis. This situation comes in the year that the Family and the Country celebrate 150 years from the founding of the Dynasty and the modern Romanian State.
I am sure that my daughter, Margaret, the crown custodian, will find the wisdom and strength to represent me and to accomplish all my public actions.
I have asked the Regal Council to continue its mission and to present its advice to the Custodian of the Crown," according to a statement by King Michael.
The official statement from the Royal Council:
The king's official statement, in Romanian: