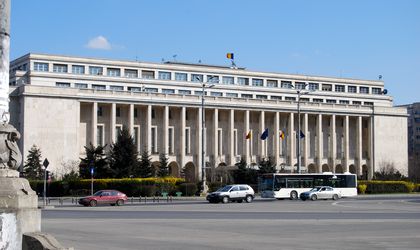 The Ministry of Economy said it finished an assessment on the implementation of corporate governance principles and private management in state-owned enterprises (SOEs) under the Government Decision 109/2011.
Out of the 114 companies that were analyzed, only 11 percent have fully implemented the corporate governance. This process was started in another 18 percent of the companies.
Close to 40 percent of the firms included in a difficult financial situation, be it insolvency or litigation.
In the first half of this year, the Ministry of Economy wants to implement the corporate governance system in another 13 companies, including Cuprumin and Societatea Nationala a Sarii.
Ten other SOEs are set to go through the same process in the second half of this year, including Fabrica de Arme Cugir and Santierul Naval Mangalia.
The government said that ethics, transparency and predictability are some of the principles of this corporate code in SOEs.
According to the guiding principles, the SOEs will get a general manager recruited under the GD 109/2011 and a board of administrators that are independent.
The state, which is a majority shareholder, will have its say in the general shareholders' meeting only on subjects that are in its competency.
Ovidiu Posirca