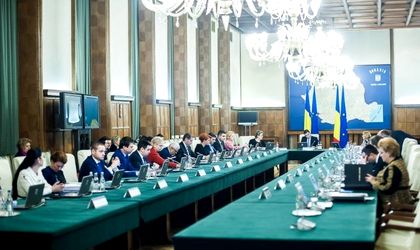 The center-left government led by Sorin Grindeanu decided on Sunday to repeal an ordinance containing controversial amendments to the Criminal Code and Criminal Procedural Code, amid massive streets protests, in a bid to end the ongoing political crisis.
The ordinance, which would have partially decriminalized the abuse in office, had been approved on Tuesday night. Since then, more than 100,000 people protested daily outside the government building, while other tens of thousands took to the streets in other Romanian cities and abroad.
All the people asked for the repeal of the government emergency decision. Similar messages came from foreign embassies and high-ranking officials from the European Union and the United States of America, who warned that such changes risk undermining Romania's rule of law and its anti-corruption efforts.
During the emergency meeting held on Sunday, the government also approved a memorandum for the declassification of the transcripts from two previous government meetings – the one in which Grindeanu's Cabinet approved the amendments to the Criminal Code and another one from last year, when the former government of Dacian Ciolos approved changes to the penal legislation.
It is not clear what will happen with the protests going forward, but some people are also asking now for the resignation of Grindeanu's government.
A massive protest was scheduled to take place in front of the government building at the end of this week.
According to media reports, the amendments to the Criminal Code would be submitted to the Parliament as a draft bill for approval.
The MPs will also have a final say on the draft pardon bill.
Ovidiu Posirca