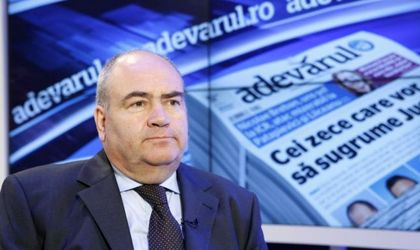 Vasile Ciurchea stepped down on Monday as the president of the National Health Insurance House (CNAS), citing personal reasons.
He had been the head of the CNAS since June 2014.
"I have just submitted my resignation paper. I thank all my collaborators, no matter if our relation was good or bad. I believe in the project I supported and if I would have gone back in time, I would have definitely done things in the same manner. The national health card is needed, patients with stage four Hepatitis C are treated and the oncology program for children is a must," Ciurchea told journalists, after exiting the Government building.
During his tenure, the national health card was rolled out in Romania. According to existing legislation, all insured Romanians need to use the card when using the public healthcare system.
Ciurchea had a stint as CNAS head between 2007 and 2009.
The budget of CNAS for this year amounts to roughly EUR 6 billion.
Ovidiu Posirca
Photo source: adevarul.ro