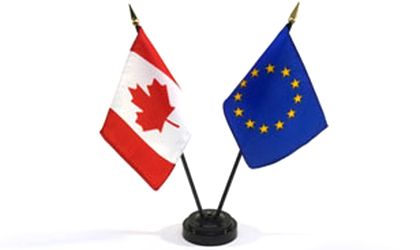 Romania won't sign the fundamental commercial agreement EU-Canada, according to the Ministry of External Affairs. Romania is against the agreement that the EU and Canada will sign next week because of Canada's decision to maintain the system of entry visas for Romanians.
"Romania has repeated that it cannot sustain at the moment the steps regarding the signing and temporary application of the economic and commercial agreement EU-Canada," said the state secretary Cristian Badescu.
Badescu made this announcement after attending the Council of General Affairs of EU on Tuesday, at Luxembourg.
The Romanian ambassador at EU, Luminita Odobescu, said on Tuesday that a solution regarding the visas elimination for Canada is "within reach", according to politico.com.
The ministers of commerce from the Union who met at Luxembourg couldn't approve the free-exchange with Canada in opposition with three countries: Belgium, Romania and Bulgaria.
The signing of this agreement with Canada is foreseen for October 27 within the EU-Canada summit that will take place at Brussels in the presence of the Canadian PM Justin Trudeau.
Georgiana Bendre