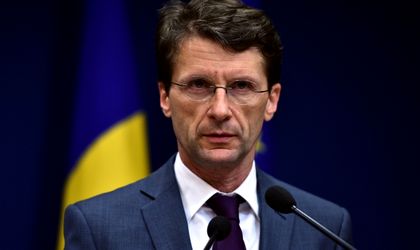 The government spokesperson Dan Suciu has cited data from the National Bank of Romania (BNR), warning that Romania could lose billions of euros if banks will sue to state in international courts over the passing to pay bill.
Moreover, Suciu said this bill, which is pending a final vote in the Chamber of Deputies, should not be applied for Prima Casa loans.
"The Ministry of Finance says the exemptions of this program to loans under Prima Casa program would not be beneficial from a social perspective. Those that have taken out these loans, do not seem to be, from out data, impacted by the social problems. The rate of non-performing loans is very low, somewhere around 0.04 percent. This means we don't see social cases arising in this area," said Suciu, adding that the government supports the "social" bias of the law.
The bill was approved by the Senate with an amendment which limits the enforcement of the law with mortgage guarantees at maximum EUR 150.000. The bill would apply only for individuals.
Suciu added that there "concerns regarding international court trials that Romania could be part of if the law passes in the current form". He added the BNR has computed that the state could lose up to EUR 2.8 billion due to the retroactivity of this bill.
Already, the counselor of BNR governor Mugur Isarescu, Lucian Croitoru, has criticized the passing to pay bill, saying it should have never existed.
In Croitoru's opinion, the banks "will win in international courts the cases brought forward against the Romanian state" if this bill is enforced.
Ovidiu Posirca