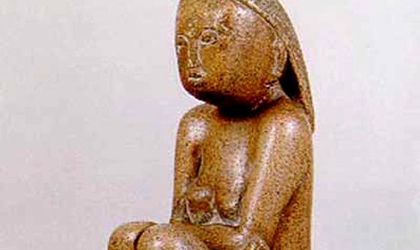 PM Dacian Ciolos said there are "very big chances" for the Romanian state to get back the famous Wisdom of the Earth sculpture by the Romanian-born, Paris-based sculptor Constantin Brancusi.
"Today, the negotiation team led by the minister of Culture Vlad Alexandrescu has agreed with the owners of the work of art on a EUR 11 million price, for which the state has a preemption right," said Ciolos in a Facebook post on Wednesday evening.
The PM added that part of the asking price will be paid by the Government while for the rest of the sum, a public collection campaign could be launched.
Ciolos said that the Ministry of Culture will provide more details soon.
This sculpture was first exposed in 1910, in Bucharest. It was originally purchased one year later by Gheorghe Romascu, a Romanian engineer and art lover, according to the Guardian publication.
The sculpture was confiscated by the communists in 1957 and it was returned to the family of its original owner in 2008.
The work of art was put up for sale in 2014.