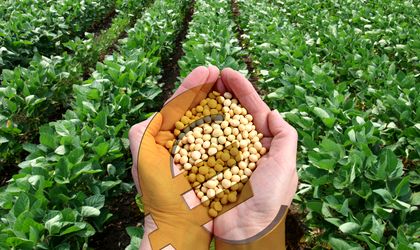 Romania has attracted so far this year EU funds worth EUR 2.35 billion for agriculture and rural development, said agriculture minister Daniel Constantin this Thursday. The objective for 2013 is to attract EUR 2.5 billion, a target which the minister says could be surpassed.
"The Agency for Payments and Interventions in Agriculture (APIA) and the Agency for Payments for Rural Development and Fishing (APDRP) are making extraordinary efforts these days to pay all the sums we have scheduled and to even surpass the EUR 2.5 billion target," he said adding that the results could have been more positive if beneficiaries had a higher absorption capacity.
At present, the absorption rate of EU funds for rural development has increased to 63 percent. This represents some EUR 5.7 billion, according to APDRP.
About 144,000 financing requests worth EUR 18 billion have been filed by local farmers since 2008. Approximately  90,000 projects worth EUR 6.4 million have been approved to receive EU financing.
Romanian farmers have cashed in close to EUR 5 billion of direct payments out of a total of more than EUR 6 billion available for the 2007-2013 period, not including this year's allocation, according to data from APIA. The annual absorption rate for direct payments has been close to 100 percent each year.
Simona Bazavan