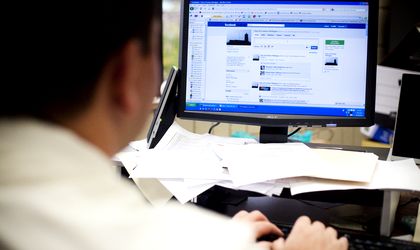 Romania ranks fourth out of sixty economies studied by the Global Entrepreneurship Monitor (GEM) 2015 Global report in terms of entrepreneurs who aim to hire six or more persons in the next five years. With 39.8 percent of entrepreneurs reporting as such, Romania is above the world average of 1 in 5 entrepreneurs planning to hire at least six persons in the next half decade.
Moreover, the proportion of entrepreneurs who start a business due to having the opportunity rather than out of necessity is of 69.3 percent, also above the world average of 69 percent of the entrepreneurs in efficiency-driven economies like Romania's. For innovation-driven economies, the statistic stands at 78 percent.
Total early-stage entrepreneurial activity (TEA) in Romania stood at 10.8 percent in 2015, referring to the percentage of the active population who did something to start a business, be it gathering money, making up a business plan, etc., or who already have a company up to 3 years old, according to the GEM report. This index "has a tendency of going down as the economy develops" and in Romania it saw a small decrease of 0.5 percent between 2014 and 2015, but remains above the European average of 7.8 percent. It is also above the TEA rate for countries such as Hungary (7.9 percent), Poland (9.2 percent) or Bulgaria (3.5 percent).
A little over a quarter (29 percent) of adults in Romania intend to start a business in the next three years, ranking 16th among the countries studied by the GEM report. This is above the EU average of 12.8 percent, but there is a slight decrease from 2014 when 32 percent of Romanians over 18 were interested in starting a business. At the same time, government involvement stays low, Romania ranking 48th out of 62 regarding programs and policies that support entrepreneurship, says the GEM press release.
In terms of what industries Romanians are interested in starting their businesses in, 30.4 percent of the respondents said trade, while 24 percent said agriculture. Globally, almost half of the entrepreneurs in efficiency-driven economies are active in wholesale or retail, while half of those in innovation-driven economies have started businesses in IT, financial, health, education and other services, further details the report.
The efficiency-based economies also have the highest rate of early-stage entrepreneurial activity among adult women (20 percent), and also among men, meaning that almost 9 women started a business for every 10 men who did the same.
Andreea Tint