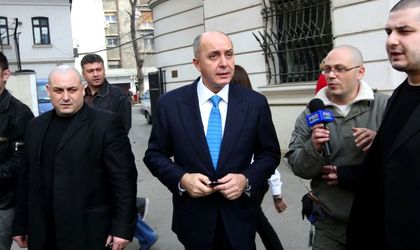 Influential businessman and real estate owner Gabriel 'Puiu' Popoviciu was sentenced to 9 years in prison by the Bucharest Court of Appeal. Popoviciu was sentenced in a case involving the purchase of a state-owned land below the market price. 
According to prosecutors, between 2000 and 2004, following a series of agreements with Ioan Niculae Alecu, provost of the University of Agronomic Sciences and Veterinary Medicine (USAMV) at the time, Popoviciu bought a plot of 224 hectares. The purchase was made via his company SC Baneasa Investments SA at a price of 1 USD per sq. meter, while market price was at least EUR 150 per sq. meter. The land, located north of Bucharest, hosts the headquarters of several major companies.
In 2012 Popoviciu was sent to court by prosecutors of the National Anti-corruption Directorate (DNA) for complicity to abuse of office against public interest as well as for bribery. DNA prosecutors argued that, given that the plot of land was owned by the state, the law prevented it from being sold. In effect, Popoviciu received a 7-year sentence for complicity to abuse of office and another seven years for bribery, which resulted in a 9-year final prison sentence.
The purchase was authorized by several state officials, including former Bucharest Prefect Mihai Ion Luican, who was sentenced to one year in prison. Alongside Popoviciu, Ioan Alecu received a 6-year jail sentence, Petru Pitcovici, former head of the General Anti-corruption Directorate with the Ministry of Internal Affairs, was sentenced to two years in prison. Former head of the Department of Intelligence and Internal Protection (DGIPI) Cornel Serban was sentenced to two years and six months in prison.
The decision is not final and can be appealed against. The denouncer in the case is George Becali.
Puiu Popoviciu is one of the most influential figures on the Romanian real estate market. Together with this business partner Radu Dimofte, he is behind one of the most important real estate projects in Bucharest, which includes Baneasa Mall as well as residential and office buildings in the area. The total value of the project is estimated at EUR 2 billion. Additionally, he opened under franchise ownership the Pizza Hut, Kentucky Fried Chicken (KFC) chains and, in 2010 an IKEA store. Also, he is the second most important hotels owner in Bucharest and controls the Howard Johnson Grand Plaza, Ramada Plaza and Ramada Parc hotels.
Georgeta Gheorghe