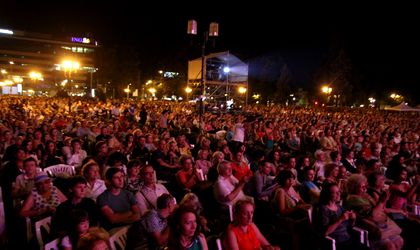 On August 30, classical music lovers are welcomed to the eighth edition of the "Opera's promenade", a free of charge, open-air concert taking place on the esplanade of the National Opera in Bucharest.
The program, which will start at 20.30, includes pieces from "La Traviata" (Giuseppe Verdi – directed by Paul Curran) and "Falstaff" (Giuseppe Verdi – directed by Graham Vick), Giacomo Puccini's "Manon Lescaut", directed by Jonathan Kent. Moreover, this year the dance lovers will also see some ballet shows, such as "La fille mal gardée"(Ferdinand Hérold and John Lanchbery, choreography signed by Sir Frederick Ashton) and Adolphe Adam's "Giselle", choreography signed by Ethan Stiefel and Johan Kobborg.
About the National Opera of Bucharest
The National Opera of Bucharest is a repertory theatre for opera and ballet. Since 1921, the National Theatre is the heart of music theatre in Bucharest. It has been in its present location since 1953 and has a seating capacity of 1000.
Address: Mihail Kogalniceanu Bd. 70-72, sect. 5.
Oana Vasiliu