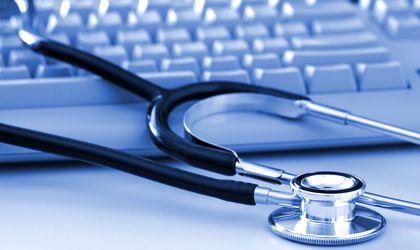 The local private medical market is getting an additional uptick as increasingly specialized medical care is becoming available for Romanians. While patients are not yet spoiled in terms of choice, pundits in this industry claim Romania offers much better prices for some niche specializations compared to other countries abroad.
Otilia Haraga
REGINA MARIA: Fady Chreih, general manager
New medical services:
Recently, Regina Maria launched the Private Care clinic, introducing a new medical concept to Romania, which it views as the medical equivalent of private banking services. "Private Care means medicine tailored to the needs and lifestyle of the patient, which places focus on prevention and healthy living as a way of life. The main novelty on the market of private medical services is the specialist dedicated to the patient- the Case Manager, who coordinates all the necessary investigations and processes, both medical and non-medical, to solve the patient's health problem," says Chreih.
The Romanian medical services market:
"The market of medical services in Romania is becoming more and more attractive for foreign investors because these growth rates cannot be found anywhere else in Western Europe at the moment. After Poland, we represent the most interesting market, we have the highest growth in the CEE, and this is the reason for the effervescence of some players. For instance, compared to pharma, the market of private medical services has increased much faster. This was also because in the public sector, no new hospitals and clinics were built, so this need was covered by the private sector," says Chreih.
What is lacking: 
The interest of healthcare providers is shifting from the Capital to the country, according to Chreih. While Bucharest continues to remain an attractive investment area in private healthcare, there are positive signals from other regions.
He adds that the Regina Maria has more and more patients who are coming to its Bucharest hospitals, where complex interventions are being carried out, from various parts of the country. "We have patients who are asking when we will open up in their city. We also plan to speed up development projects and rapidly expand the network to various parts of the country," he says.
MEDICOVER: Adrian Peake, general director
New medical services:
In 2016, Medicover will invest in the expansion and diversification of the range of services and in the use of new technologies. The private medical chain has already included the Petroleum Doctor new specialty at the Medicover Ploiesti clinic, dedicated to people working on marine platforms in the North Sea.
Medicover's Bucharest network also provides recent services such as ergospirometry at Medicover's Plevnei clinic; colorectal cancer screening through colonoscopy; laparoscopic surgery of colorectal cancer in the Medicover Hospital.
The Medicover Hospital in Bucharest now provides patients with ENTERO-RM, the most modern imaging method of investigation for the small intestine, as well as ERCP, a new method of diagnosis and treatment for patients with choledochal lithiasis, benign or malignant stenosis of the bile or postoperative complications. Furthermore, the Medicover Hospital provides oncology patients with tailored therapies for colorectal cancer by using molecular biology tests.
Medicover is also implementing a new strategic direction at the Medicover Hospital's Maternity in Bucharest, with a focus on promoting natural birth.
The Romanian medical services market:
"The local private medical services market is currently in a full process of development and consolidation. The annual growth rate of the private medical services market is of approximately 12 percent, and it currently offers numerous business opportunities. Foreign investors' interest for Romania is increasing (…). In our sector, we can say that there is a significant expansion potential in all areas of the country, a fact clearly reflected in Medicover Romania's long-term strategy," says Peake.
What is lacking: 
"The Romanian healthcare system is currently facing numerous challenges, and patients' needs for top quality services are significant. The development of a favorable environment for both patients and medical personnel must represent a priority for Romania. Romanian physicians need the opportunity to practice medicine in their country, access to state-of-the-art technology and continuous professional development. Patients need access to services and care of the highest quality," says Peake.
Specialization obstacles in Romania:
Reaching a higher degree of specialization in the private medical market is only a matter of time, believes Peake. "As the local market continues to grow at an accelerated pace, the public becomes increasingly aware of the available services and strives to access the highest quality care possible. These growing needs will, in time, lead to more specialized medical services becoming available to a growing number of people," he points out.
On the other hand, Peake mentions that the increase in foreign investments in the private healthcare system – be it Medicover or foreign investors from the U.S.A. or Western Europe – has brought a visible rise in the quality standard of the health industry.
The price of medical services in Romania compared to other countries:
"There is a clear difference in costs between the Romanian private healthcare system and those of countries such as France or the UK. The costs in Romania continue to reflect the lower spending power of the local population compared to the French or British. As the local market continues to mature, and the Romanian economy continues on its upward trend, a slow balancing process will continue to bring us closer to Western EU countries on all economic levels. However, this will take many years to complete," says Peake.
GRAL MEDICAL: Robert Chitan, promotion and development director
New medical services:
Gral Medical will launch a new service for the corporate segment that will be mainly available in the new clinic opened recently in the Northern part of Bucharest. "We have a different type of subscription, called the "Favor" subscription, but we wish to unite classical services and the Favor service under a new prevention-oriented product," says Chitan.
At the same time, Gral Medical will introduce new innovative services in the new radiotherapy section of the Oncofort hospital.
What is lacking: 
"Even though very many interventions are being implemented which were missing five years ago, there is still room for those interventions concerning serious eye afflictions (such as cornea transplants) and thoracic surgery," says Chitan.
Specialization obstacles in Romania
The major investments in generalist hospitals and less in those specialized hospitals and the delay in reaching the return on investment threshold are among the obstacles in front of specialization, according to Chitan.
The price of medical services in Romania compared to other countries:
"We have managed to keep in Romania more than 30 percent of patients who go for medical oncologic services abroad, because we managed to offer the same conditions and technology at prices that are 3-4 times lower," says Chitan.
ARES EXCELLENCE CENTERS: Iulian Plescan, director of operations
New medical services:
This year, Ares will be consolidating the medical services that it introduced in Romania for the first time. Among these, atrial fibrillation can be completely treated using two procedures that can be carried out during the same intervention: ablation for atrial fibrillation and the implantation of the Wachtman device. "This intervention on a double therapeutic plan will become standard for atrial fibrillation in Romania," says Plescan.
Another procedure Ares will be consolidating is the implantation of the MitraClip device, the only non-surgical treatment of mitral insufficiency.
"There are at least four extremely important medical interventions that are carried out in Romania only in the Ares Excellence Centers. (…) We managed to build a portfolio of 45 procedures, 9 medical premieres, and to become European Training and Excellence Center in two different therapies: uterine fibroid embolization and prostatic adenoma embolization. Therefore, this year we are striving to keep the leader position in our super-niche market and to continue the string of medical premieres," says Plescan.
The Romanian medical services market:
"The Romanian medical market, especially the private one, has evolved greatly over the past six years. If six years ago, people had to go abroad to have access to high-tech procedures and revolutionary techniques, at the moment, the Romanian medical market is gaining ground in front of hospitals abroad. Many patients are opting for the Ares centers instead of hospitals in Austria, Germany, Israel or Turkey," says Plescan.
The price of medical services in Romania compared to other countries:
In Romania, medical services offer conditions that often surpass those abroad, and cost 30-70 percent less than in any other European country, claims Plescan. "For instance, uterine fibroid embolization in Romania costs EUR 1,550 in the Ares centers while in England it costs GBP 9,500, in France they cost EUR 8,000, and in Germany EUR 9,000. Also, in Romania, the percutaneous closure of atrial septal defects costs EUR 7,500, while in Israel it costs EUR 15,000, in Turkey it costs EUR 12,000 and in Greece it costs EUR 17,000," says Plescan.
ORTO-CLINIC: Valentina Contanu, MD, pediatric orthopedics
New medical services:
Orto-Clinic will develop in 2016 six excellence centers specialized in the following pediatric orthopedic directions: the varus-equin, hip luxation, scoliosis, premature and neuro-motors, surgery and recovery. The centers will be backed up by investments in each specialty area, from Imagistics to specific equipment for recuperation therapies, including kineto-therapy and hydro-therapy (especially for the medical recovery center,) according to Contanu.
"In the incipient stage, the clinic will be developing two kineto-therapy recovery centers in the Southern part of Bucharest, to meet growing demand. Some patients living in the neighboring counties south of Bucharest are coming to the capital for recovery and this takes a lot of time and money," says Contanu.
The Romanian medical services market:
While it has seen an upward trend in past years, both in terms of newly-opened medical units but also in terms of medical specializations, it is still an emerging segment and has to compete with developed markets, argues Contanu. "Romania sees the expansion and the development of several large players but, as we see it, there is stringent need for smaller clinics and medical specializations to address patients living in more remote areas or in need for post-treatment medical services," says Contanu.
What is lacking: 
"In our medical practice area, certain demand has emerged in neighboring areas outside large cities, such as Bucharest. We are thinking at developing such recovery centers in small areas, for which we have already started to look for staff specializing in kinesiotherapy. Of course, there are also physicians specializing in pediatrics in small cities but, after listening to our patients and doing research, we came to the conclusion that such centers specializing in medical recovery – post surgery, neuro-motor kinesiotherapies stand for a real gap in the market," said Contanu.
Specialization obstacles in Romania
While investors are willing to find new niche specialized medical services, "the red flag is the lack of support and information from decision makers, either in the central administration or in the healthcare sector," Contanu points out. The bureaucracy and lack of coherent paperwork in establishing and running a business are also major holdbacks, she adds. In our practice, we also discovered that private medical businesses should have more specialized staff. "A decade ago, when there were not so many echography centers as today, the number of diagnosed orthopedics deficiencies (such as congenital hip luxation) was lower compared to these days when the market abounds with such imagistic centers. It is a paradox we cannot understand, unless we blame it on the lack of enough medical knowledge. The practice authorizations should be issued according to more rigorous criteria, since the medical equipment, no matter how technologically evolved, will not be able to replace competent human knowledge," says Contanu.
The price of medical services in Romania compared to other countries:
In terms of prices, the costs in Romania, depending on many criteria- such as the type of consult or medical intervention, doctor, clinic, specialization- are several times smaller compared to other countries, says Contanu. "A regular check-up consult can cost in Romania around EUR 30-50, while in other states, the amount starts at EUR 200 and goes a lot higher, to EUR 500 and higher, if the patient asks to be seen by a consultant who is leader in their field and who works at one of the prestigious private hospitals," she points out.
PONDERAS: Ana Maria Pascu, development director
New medical services:
Ever since 2013, when it went through a thorough rebranding process and focused on avant-garde surgery, especially metabolic surgery, Ponderas aims to consolidate its position of leader in treating metabolic diseases (patients with obesity and associated disease like type-2 diabetes and high blood pressure).
What is lacking: 
If 6-7 years ago, the private medical market was at an incipient stage, today the medical sector is very well developed and capable of offering patients complex surgical and medical interventions the same as in the public state system, says Pascu. "We believe that highly accurate and top medical services are still missing because they are very expensive and require consistent investments. For instance, robotic surgery does exist in Romania, but there are not too many interventions carried out nationally using this minimally invasive technique, because it is very expensive to maintain this equipment," says Pascu.
Specialization obstacles in Romania
"Investments needed in technology are the main obstacle in introducing certain medical services based on surgical techniques that require high precision. Moreover, a good school is needed to train doctors in using these avant-garde technologies. I am referring here to post-graduate studies," says Pascu.
The price of medical services in Romania compared to other countries:
"We can certainly make a comparison. I will strictly refer to the Ponderas Center of Excellence in Metabolic Surgery, compared to other similar centers in the West and the United States. Although in Romania metabolic surgery can appear expensive because of the consumable materials, the costs of such interventions in the West are three times higher in England, for example, while across the Ocean, metabolic surgery can be five times more expensive," says Pascu.