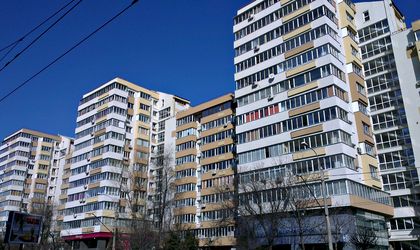 This year's government-guaranteed mortgage lending Prima Casa program will have a maximum guarantee budget of RON 1.5 billion (approximately EUR 330 million.) This is down by almost half against the previous year's level.
Simona Bazavan
The announcement that the guarantee budget for the Prima Casa (First Home) state-guaranteed loan program has been reduced by almost 50 percent comes after both central bank and government representatives suggested at the end of 2015 that the program's continuity needs to be analyzed. Prima Casa may have outlived its utility given that the banks' liquidity is "very good" and the number of regular mortgage loans that they are giving has been on the rise, said finance minister Anca Paliu Dragu last December, stressing also that the program has been a success.
The program will continue in 2016 albeit the maximum budget for guarantees has been slashed by almost half to approximately EUR 330 million. The interest rate for Prima Casa loans will also drop by 0.5 percent this year but overall, there will be fewer such mortgage loans available for prospective buyers this year.
Prima Casa represents a significant share of the market with about half of the ongoing mortgage loans in the country being state-guaranteed, according to central bank data. Real estate agencies estimate that between a half and three quarters of buyers used Prima Casa mortgage loans in 2015 to purchase residential properties.
The government-backed Prima Casa (First Home) scheme was set up in 2009, as a means to support the residential market by encouraging first-time buyers to get on the property ladder. Over the following five years, approximately 160,000 mortgages were taken out under this program, with a combined value of state guarantees of EUR 2.8 billion.
Over the years, the program has undergone several changes and, since 2013, it is only available for loans in the local currency, a measure that also contributed to last years' surge in RON-denominated mortgages. Unlike a regular mortgage, Prima Casa beneficiaries can buy an apartment or a house with a deposit of only five percent and half the credit risk is guaranteed by the state.
Unfreezing the market
The local residential market started posting the first signs of a rebound in 2014, a trend that maintained throughout the following year. Developers have resumed investments in real estate projects at a more sustained pace and there were even indications of slight price increases over the past 12 months.
The average asking price for Bucharest apartments was up by 4.9 percent at the end of 2015, compared to the same period a year ago, according to data from real estate online platform Imobiliare.ro. This means that the average asking price at the end of last eyar was EUR 1,094/sqm in the capital city. This is still well below the record level of EUR 2,264/sqm reported in March 2008, according to the same source.