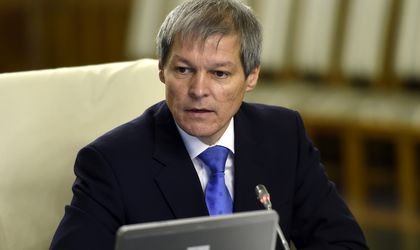 PM Dacian Ciolos says Romania is open to a two-step approach for joining the Schengen Area, but this doesn't mean the country will have to "beg" for this to happen.
"Romania has made all the efforts to fulfill the criteria to join Schengen and I don't think we should consider begging when we state our point of view (…) Romania has suggested for a longer time the accession in two stages. First with the air space, which can be done right now event taking into account the difficulties on the land borders, which would increase the confidence in Romania, which assumes its responsibilities and as a member of the Schengen Area," said Ciolos.
The head of Romania's government added the country is still looking to join Schengen, although the future this border-free area is shadowed by the refugees' crisis.
Although it has secured its borders from a technical perspective, Romania has not been able to get the political backing from EU leaders to join Schengen.
Ciolos will visit The Netherlands today, which has opposed Romania's accession into Schengen.  He has a working lunch scheduled with the Dutch PM Mark Rutte.
The Romanian PM will also meet with leaders of the Dutch parliament and with representatives of Romanians living in The Netherlands.
Ovidiu Posirca