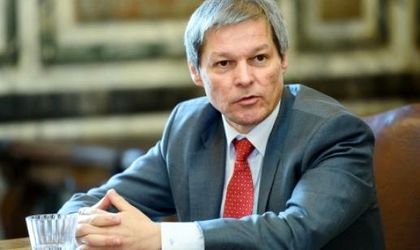 Prime Minister Dacian Ciolos has made an announcement stating there were no Romanian victims following several attacks in Brussels this morning, according to Hotnews.ro.
The PM expressed condolences to the victims and their families, assuring at the same time that the Romanian authorities have made any necessary steps to protect Romanan citizens in Brussels.
"We discussed with the ambassador in Brussels, the embassy there is mobilized to give help to Romanians who need it. There are no casualties among Romanian citizens, either at the airport or in the subway station, Romanian citizens who were on mission to Brussels in different visits are presently at the permanent representation, they are safe," said Ciolos.
The Ministry of External Affairs (MAE) has already instated a crisis cell and transmitted telephone numbers available for people affected by the attacks.
"The MAE makes available to citizens affected and their relatives, telephone contacts of the Romanian Embassy to Belgium +32 (0) 2 347 5338, +32 (0) 2 345 0040, +32 (0) 2 344 1658, calls redirected to the Contact Center and Support of Romanian Citizens Abroad (CCSCRS) and taken over by Call Center operators and mobile emergency consular section of the diplomatic mission in Brussels +32 (0) 2344 0854," reads a press release issued by MAE.
The reaction of the authorities comes following two explosions at the Brussels Airport and one at the Maelbeek metro station near the EU buildings this morning. There is not yet a confirmed death toll for the attacks, but numbers are reported to be around 28 deaths and at least 90 injured, according to The Guardian. Belgium's federal prosecutor has confirmed that the explosions at Brussels airport were carried out by a suicide bomber, the news outlet says.
The Belgian government has put the country on the highest alert level following the explosions. The public transport system, airport and museums in the city are shut down, while trains coming into the city have been stopped for the time being. Belgian authorities advised Brussels inhabitants to avoid going outside.
Natalia Martian