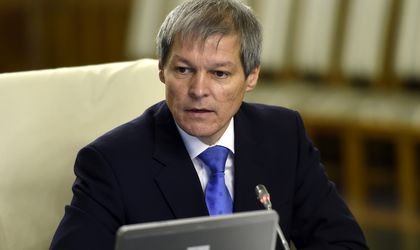 Prime minister Dacian Ciolos has urged mayors in rural areas to make sure that farmland is used by local communities more efficiently, so that owners will not decide to sell it to foreign buyers.
Ciolos said that he doesn't want "the land (farmland e.n.) to be sold to foreigners, I want this land to be used by local communities, because it is a resource that can hardly be obtained anywhere, so practically you can't get it in another place."
The PM made this comments during a conference which marked the launch of a program promoting the increase of the middle class in villages. Ciolos also advised the mayors to be more careful when it comes to farmland transactions.
"Do not facilitate with any price the sale of land until you have made all the efforts to capitalize on it for the village, inside the local community. Of course, it is probably easier to get a certain support when a foreigner comes in buy land and tells you to regroup it so it can be sold. (…) No matter how many foreigners you can attract, they can't capitalize on it better than the local communities," said the government head.
According to a study published last year by the EU Parliament, up to 10 percent of the agricultural land is now controlled by investors outside the EU, with a further 20-30 percent in the hands of EU-based investors.
"For example, in the county Timis, it is estimated that approximately 150,000 ha of agricultural land – almost a third of the agricultural area in the county – is cultivated by Italian-owned companies. The largest part of the cultivated land is also owned by these foreign companies. The number of land transactions as well as the area sold has more than tripled in Romania between 2005 and 2009," according to the report, which was written by specialists at the Transnational Institute.
The medium trading price for local farmland stays between EUR 2,000/ha to EUR 7,000/ha, according to data by local real estate agency Hitch&Mosher.
Ovidiu Posirca