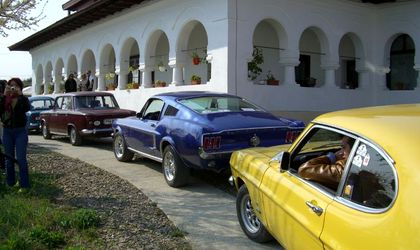 On April 12, Retromobil Club Romania organizes Spring Retro-Parade in 21 cities across Romania, where more than 500 vintage cars can be seen. After the parade, all the vintage cars will arrive at Urlati, at the Manor of the Vineyard (Conacul dintre Vii).
Vintage car lovers will have the opportunity to admire the historic vehicles manufactured between 1931 – 1983, such as Ford (1931), ROLCE ROYCE CORNICHE (1964), PORSCHE 356 CABRIOLET (1963), MORGAN PLUS 8 (1962), and to photograph them in the areas where it will be stationed.
The vintage cars expo can be seen in Bucharest at the Carol I Park, between 10:00-12:00, and then the parade is going to Urlati.
Oana Vasiliu