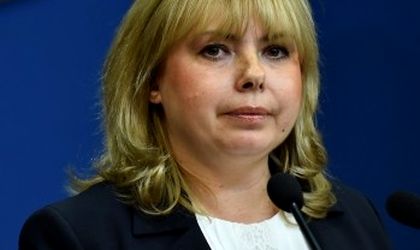 Ministry of Public Finance (MFP) has announced it is not planning to increase taxes this year. Moreover, Finance Minister Anca Dragu says that the only measures considered are the streamlining of fiscal procedures and those supporting economic activities, according to Agerpres.
"I asked experts on tax issues within the ministry an internal review covering several scenarios for the streamlining, cutting red tape and creation of better conditions for the business environment. In this context, increasing taxes was not considered as a possible scenario for the package of measures that will amend the Tax Code. We are not including measures that bring further tax burdens to any kind of taxpayer, legal entities, individuals, freelancers or the self-employed, "said Finance Minister Anca Dragu.
According to a press release, the Ministry of Public Finance does not envisage an increase in compulsory social contributions, neither for employees, nor for employers. Freelancers (PFA), self-employed and those in liberal professions are not covered by any measure aimed at increasing taxation.
"Equally, the Ministry of Public Finance never considered to amend neither the cost of wages to be paid by employers, nor that of net salaries. Similarly, no tax amnesty is envisaged," the press release reads. Moreover, the information disseminated in the press, according to which, the unlawfully obtained assets valued at up to EUR one million are given a respite until 31 March 2017 does not reflect the decision of the Ministry of Public Finance, the press release informs.
"We are stressing that fact that there isn't any project to amend the Fiscal code taken on by the Ministry of Public Finance to include tax hikes or compulsory social contributions," the MFP stated.
The statement comes after several press outlets disseminated the information that a Government ordinance to amend the fiscal code – and increase, among others, the social security contributions (CAS) for employees to 10.5 percent to 21.7 percent – was in the works.
In a press release, "the [National Council of SMEs] CNIPMMR condemns the distributing of false information that affects the business environment and that can create uncertainty regarding the predictability of taxes in Romania."
Georgeta Gheorghe